right now i'm saving for a nice black staple leather jacket and another pair of boots??? and a black leather everyday bag... but here are some things i'd like to get under the tree.... prolly more likely that i'll save for them myself... but you know these collage posts are fun anyways. these are all a little boring (not really), but will go soooooooo good with all my funky vintage scarfs and sweaters.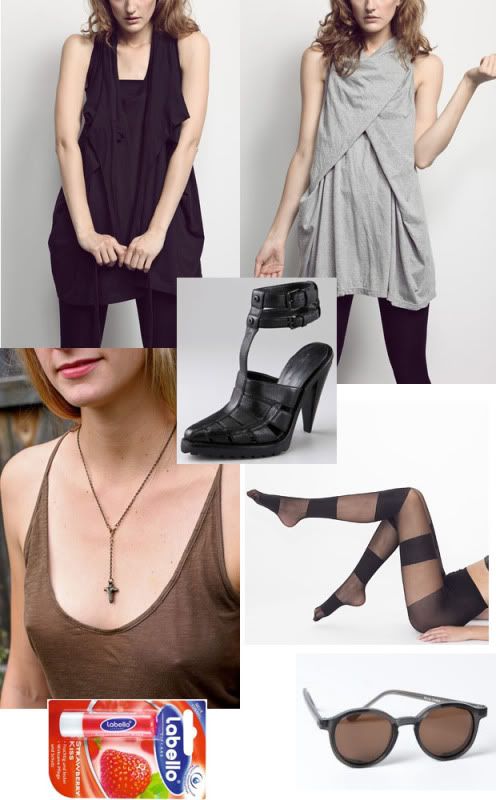 complex geometries binder tank in black and gray, alexander wang abbey high heel sandals, rackk and ruin necklace, american apparel tights, labello lip balm, spitfire sunnies oaknyc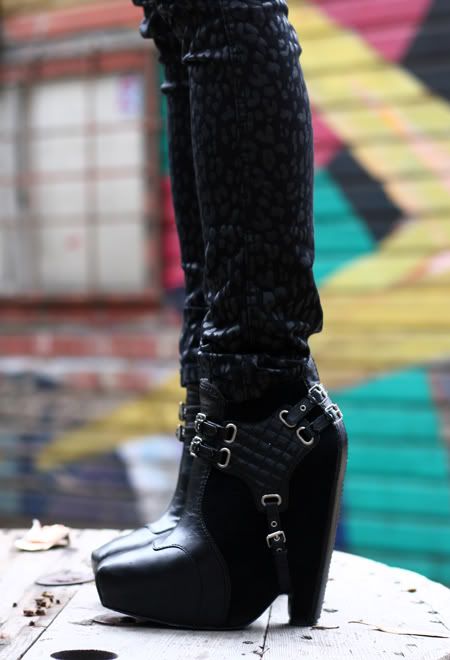 love this pic via anaislaurent.blogspot.com... correction (12-19) this pic is actually via fashiontoast... just saw it today???

so what do we think of the sam edelman zoe boot??? are we over it? i think i like them better without the harness. i'm just not one to buy shoes that are inspired by an original design(i don't know why), but i do love these lines.... guess i'll keep waiting for my next IT boot...
xo
sabella