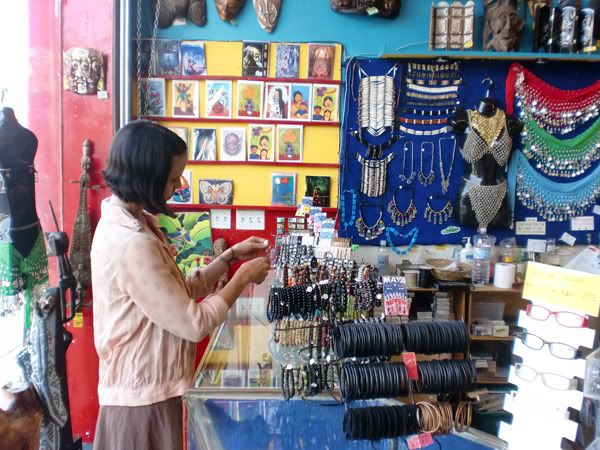 saturday was pretty... and a little breezy
went to
Maya
for the first time in a long time... i love that store. was in desperate need of nag champa (my favorite incense) and finally replaced my hoops that broke over a year ago :) i am a hoop grrl :)
ate homemade sandwiches in the car
got some really strong iced coffees at starbucks
my outfit shots didn't really work in this lighting, but i still think it's pretty.
i got this dress at a vintage shop that is down the street from my house... it's not really expensive, but definitely no salvation army. but they do have a 99cent rack in the front to attract customers... and this is where i found this dress. yes! 99 cents! it did need a bit of mending, but now it's ready to rock the spring. and i think it was made to wear with this blouse (which made it's debut in my last post)... what a find, huh? this combo makes me feel like a grrl from the 30s...
swoon
and this necklace was given to me by my momma when i was a wee thang... i love it... i normally am not into dainty things... but i love this little three jade heart necklace ♥
well, i'm off to do some sewing...
oh, i'm gonna have my 1st ever giveaway this week, so check back!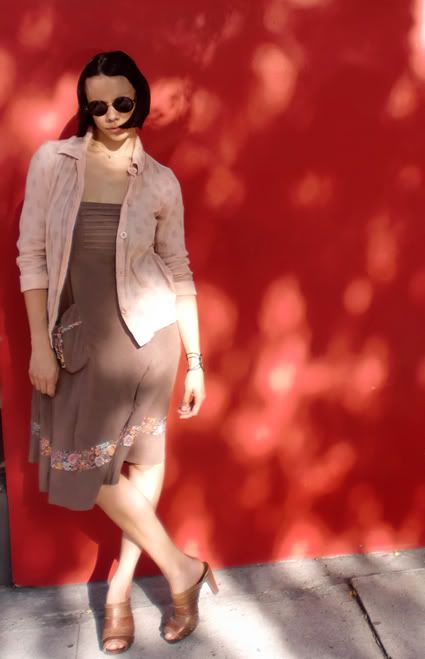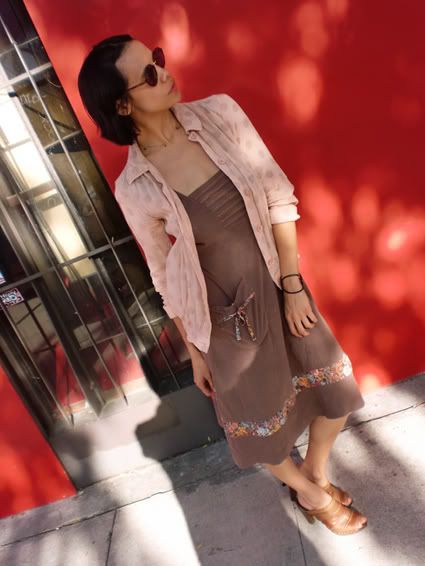 vintage dress, vintage blouse, marni clogs, vintage armani sunnies-old focals, three heart jade necklace-gift from my momma when i was a wee grrl