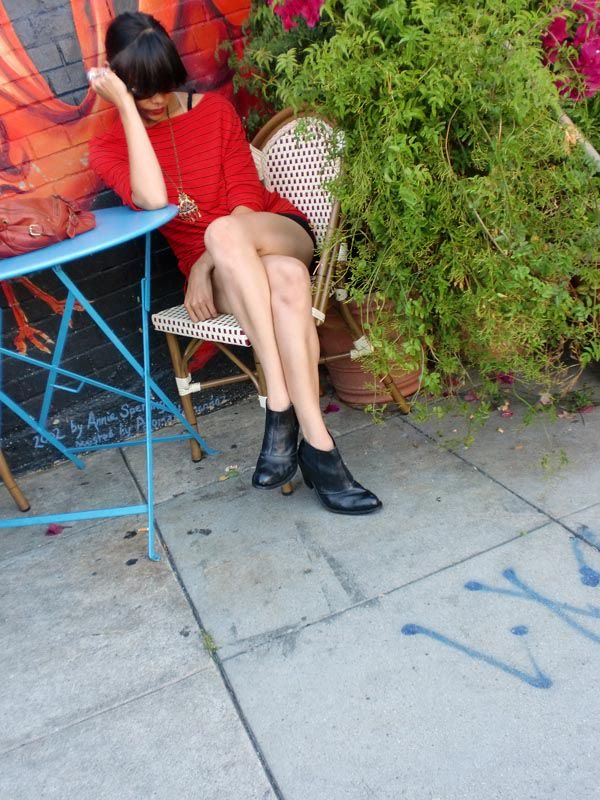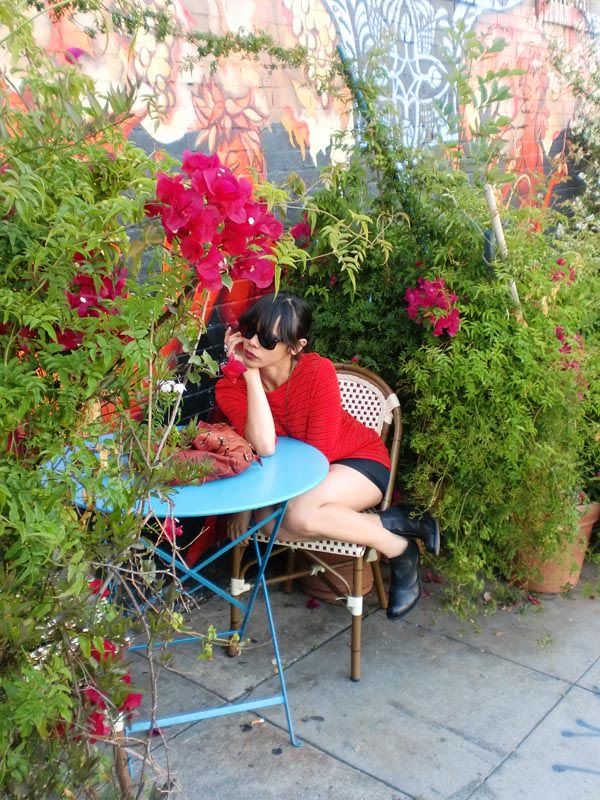 i tried to add a music player to my blog today, but it didn't really work out. i will try again another time. i was semi successful, but the music didn't seem to stream well and was stuttering... hmmmm... i guess that may be my connection... anyways. this is the song i was trying to add. listen if you have the time. i love ani.

my favorite line from that song is...
"i got a face like a limp handshake, hair like an accident scene, and i've been waking up slowly savoring the same old dream and somewhere between the folds of your memory i was sleeping soundly..."

didn't start off the day great, but it is looking better and another cup of coffee, a walk and an afternoon iced chai should help....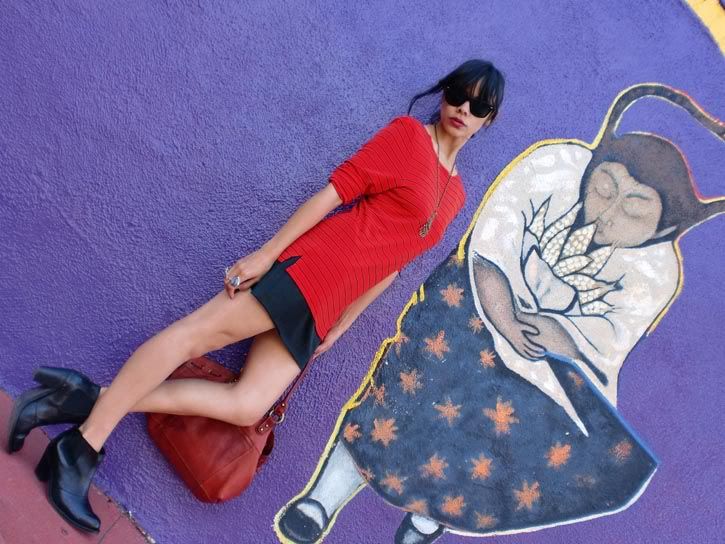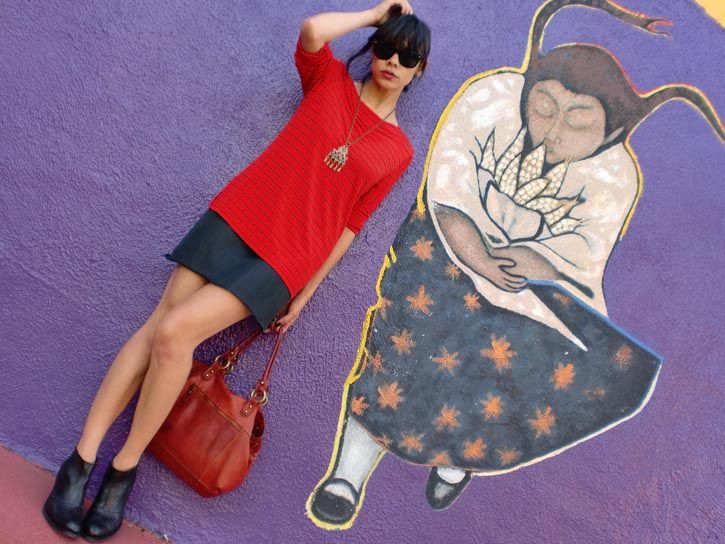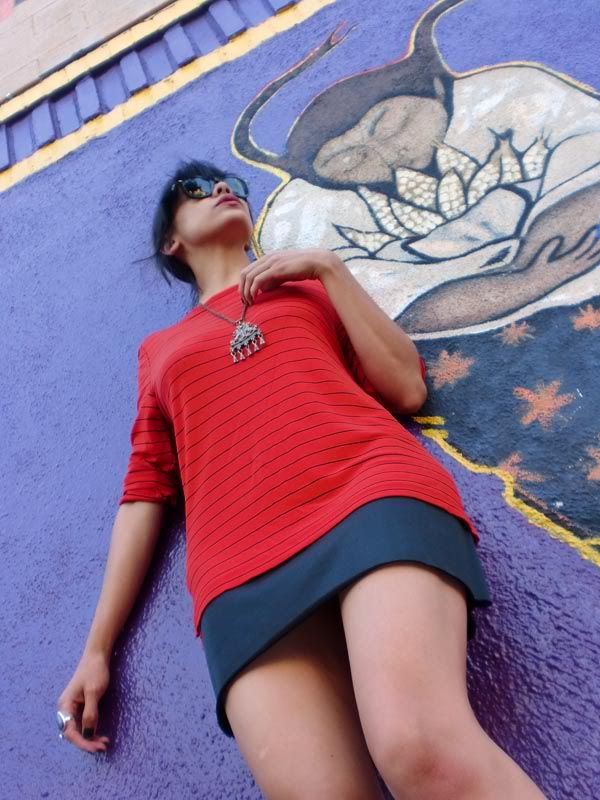 loved this lady... she is carrying corn, but in my mind it is a lotus flower... you gotta love all the art in l.a.
i have some amazing photos from last weekends chalk art walk in pasadena soon to come...

top photos taken outside of casbah (my favorite cafe) and down the street.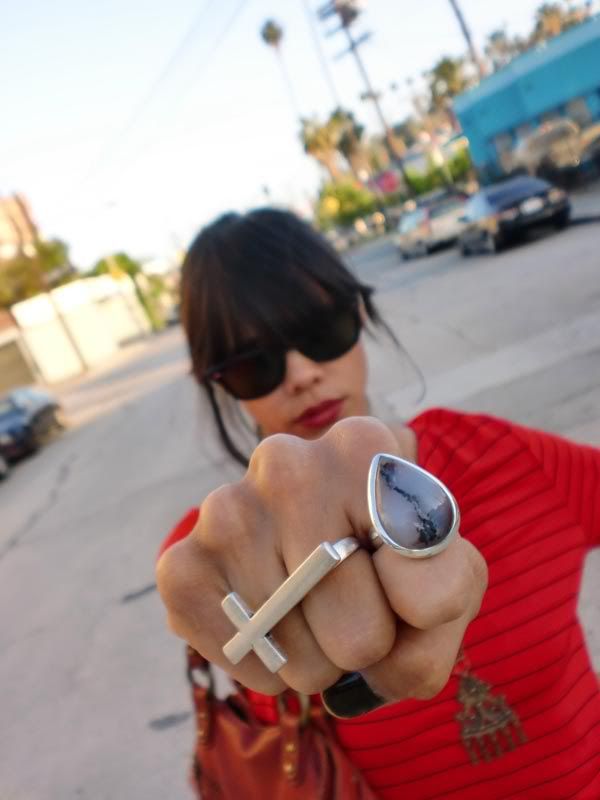 two new rings... yes, i got the f21 sideways cross.... i know everyone and their mama has it.. .but i still like it. the real find was the sterling silver moss opalite ring that i got on ebay for $9!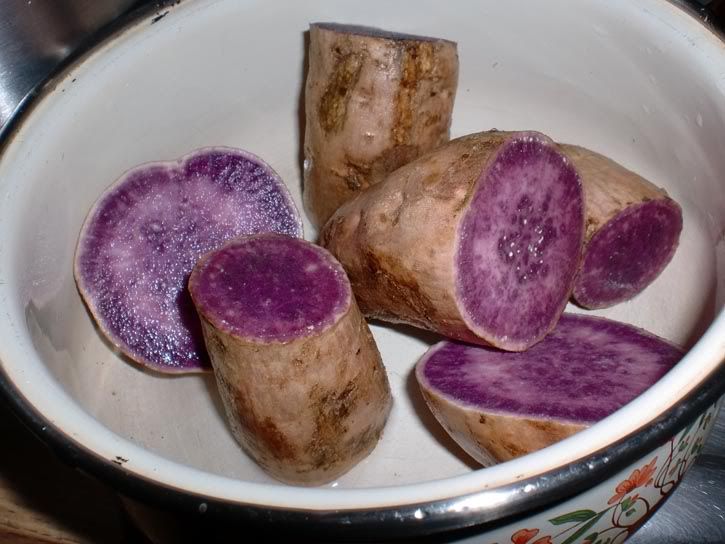 sweet potatoes about to be cooked...
i know some of you are probably thinking... what kind of sweet potatoes are those??? but i don't know exactly. i call them filipino sweet potatoes. which i know is entirely silly
♥♥♥
(vintage striped shirt-salvation army, vintage slip-salvation army, jc nation boots, vintage neckalce-ax&apple, rayban wayfarers, barneys bag-tavinboutique, opi nail polish-here today aragon tomorrow, f21 & ebay rings)