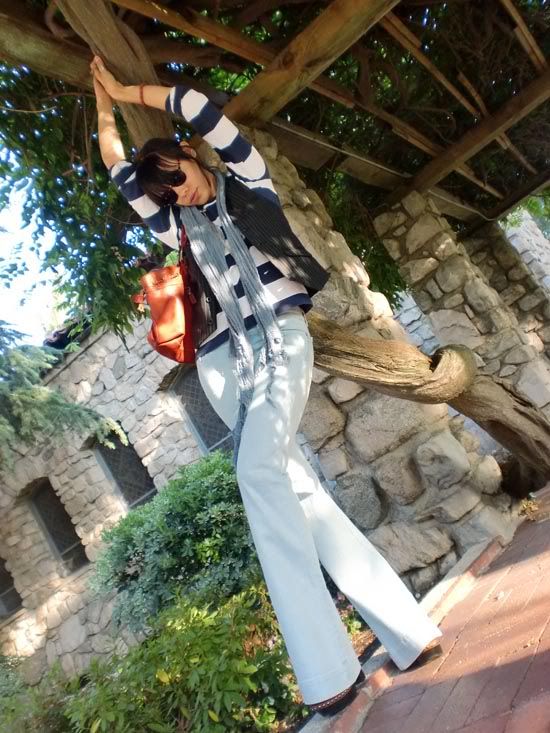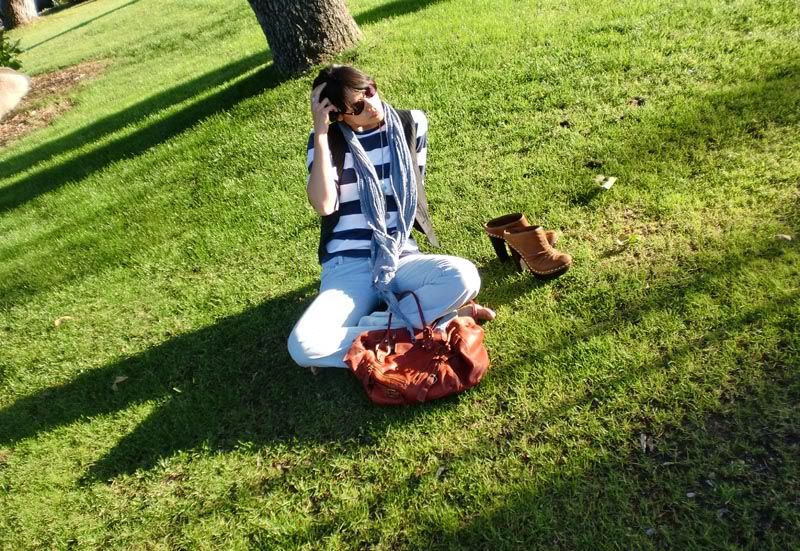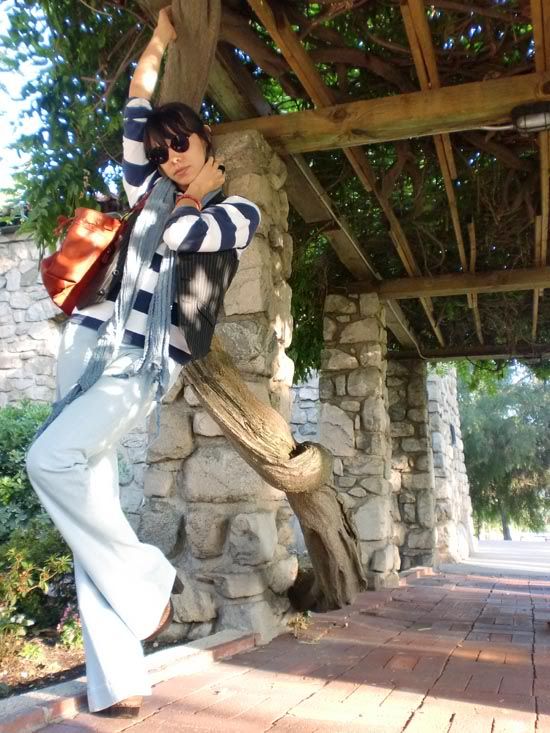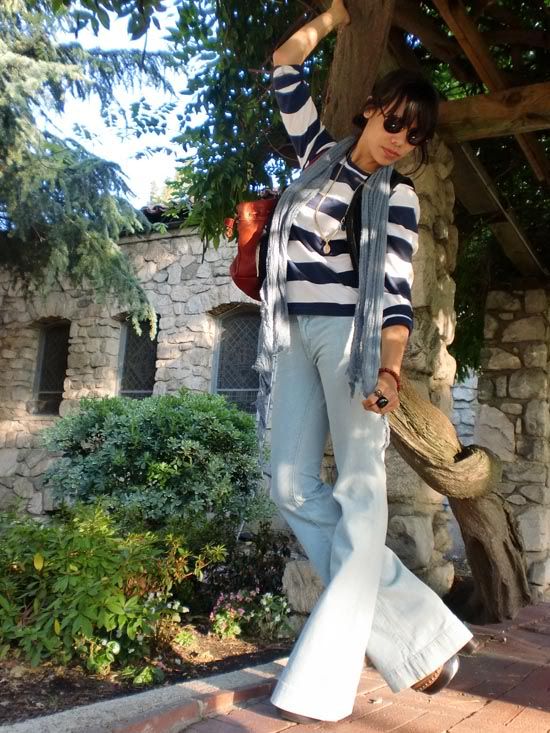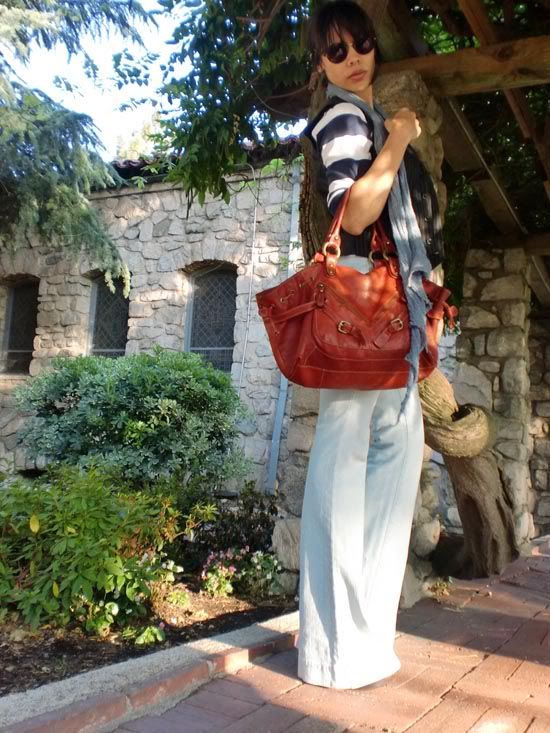 i found another pair of these j brand bells on ebay in a darker wash. yes, that makes me happy. very happy. not as happy as a weekend on the beach would, but pretty darn happy. especially because they were a lot cheaper than a brand new pair. i love ebay. ohhh, i have some ebay auctions right now and will be listing more through the next week or two. it's all vintage, check it out here. i finally finished up my spring cleaning and have stacks of stuff to sell/donate...

my search for the perfect everyday bag is over.... i got it at the tavin boutique in echo park. talk about a little piece of heaven... filled with rare vintage finds, victorian wedding dresses and handmade clothing and accessories(the scarf i'm wearing was hand dyed by the owner herself), this little boutique is a bohemian dream come true... if you are in the los angeles area i highly recommend a visit. and there is a coffee house right around the corner... what more could you ask for?

ok... i'm off for a little meandering around, an iced chai, some daydreaming, maybe some reading...


♥♥♥

thrifted gap striped shirt, borrowed vest, j brand lovestory jeans, miu miu clogs, vintage armani sunnies-old focals, vintage barneys bag & gifted handmade scarf-tavin boutique, necklace-ax&apple, same rings