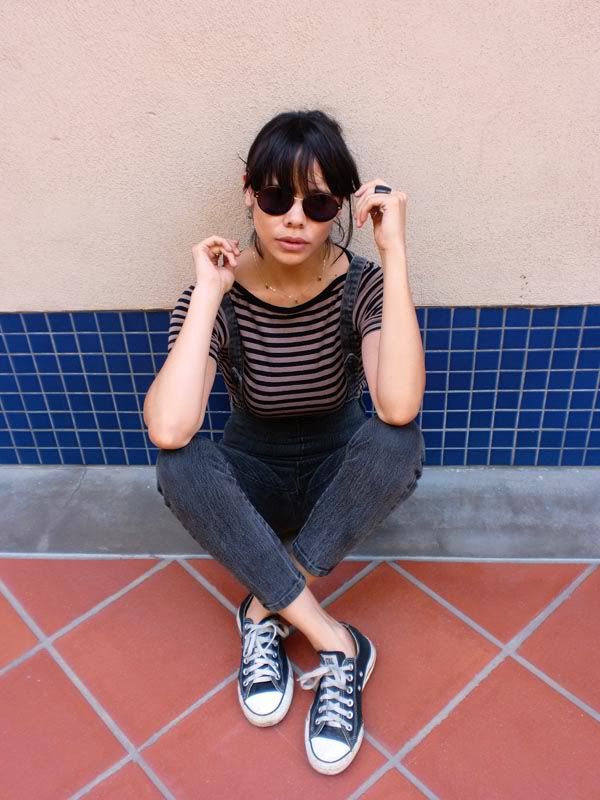 last sunday (i know these are a bit late) i went to the pasadena chalk festival... there was some amazing art... which really did wonders on my spirit as i was very grumpy that mornin'.
it was hot and these outfit shots were taken while i was taking refuge from the sun and hoards of people.
here are a few of my favorites....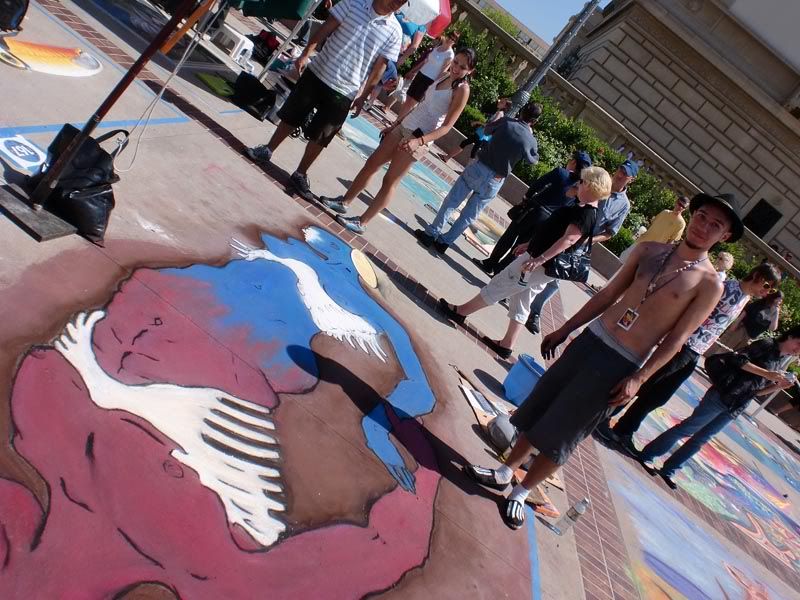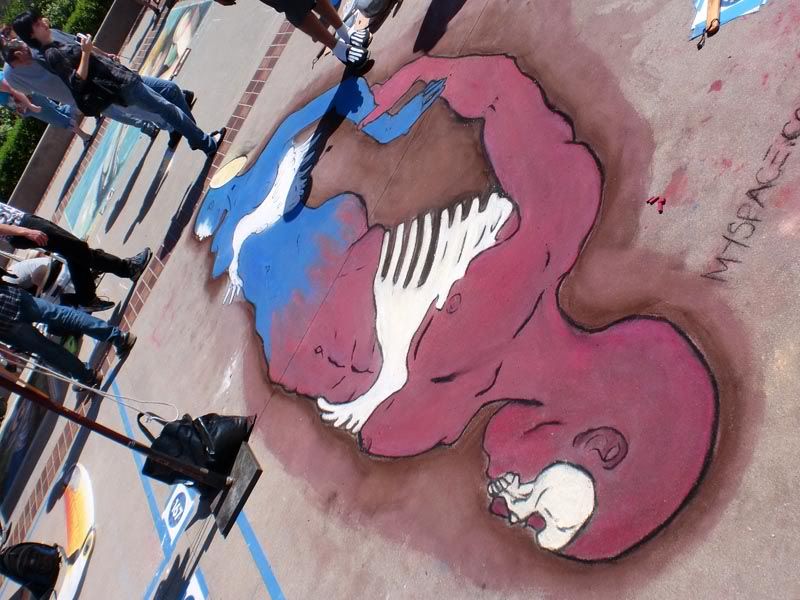 i think this was my favorite. if you are interested in checking out more of his work click here. i didn't get his name, but his myspace was written next to his piece.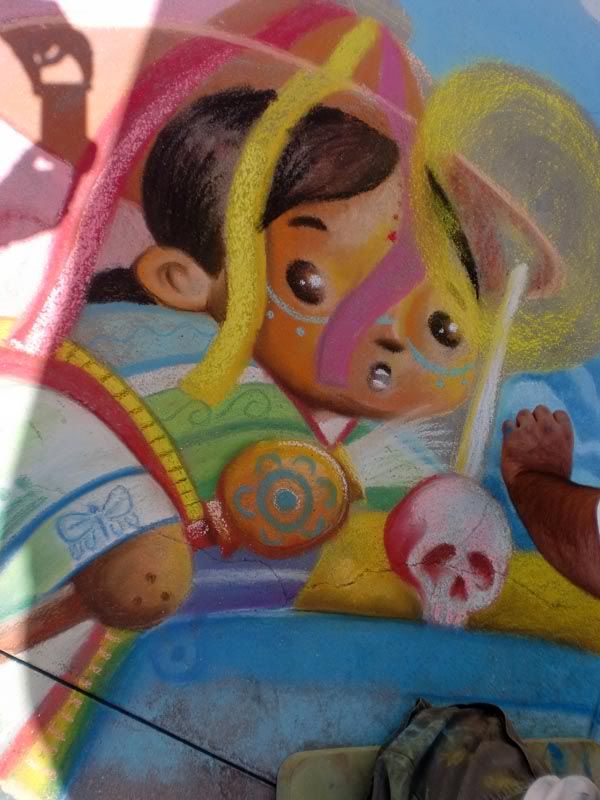 i didn't get the name of the artist and couldn't find it on the website... but isn't she just too cute?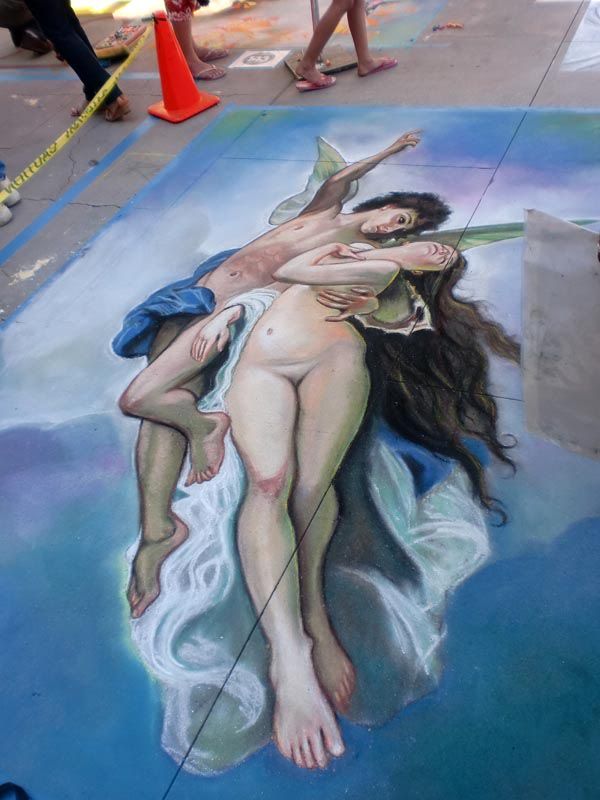 artist-randall williams
(vintage t-salvation army, vintage jean jumper-nastygal, converse, vintage armani sunnies-old focals, rings-ebay,maya&alexandria, necklace-gift from my mama when i was a wee lil thang)