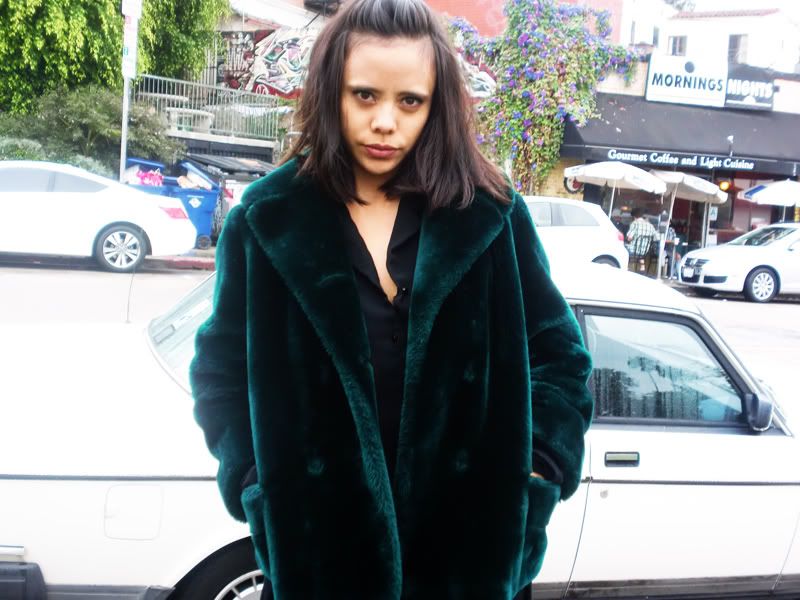 i've been enjoying the weather through and through. i feel like l.a. is taking a shower... and i love being out in it...
sunday had some unexpected turns, but it ended up great... traipsed around echo park with one of my favorite people in the world... we took photos of each other in the rain, listened to music, drove around, parked around, scoped people and ate hot sandwiches in a bustling diner... we don't get to hang often so i revel in it and do silly things like take photos of our shoes...
i would much prefer the silhouette of my outfit without the hanging shawl cardi, but it was cold and said amigo "borrowed" my shorter cardigan(err!)... and i needed the extra layer... so superhero vibes were unavoidable. i kinda feel like this is a bowie batman frankenstein look, but as i am a fan of all three i embraced it with a grin on my face...
..yes, i took the buttons off my jacket... hopefully time will erase the evidence of their former presence.
..
xo
ps and no that isn't my car... i just realized that i am "posing" with a volvo haha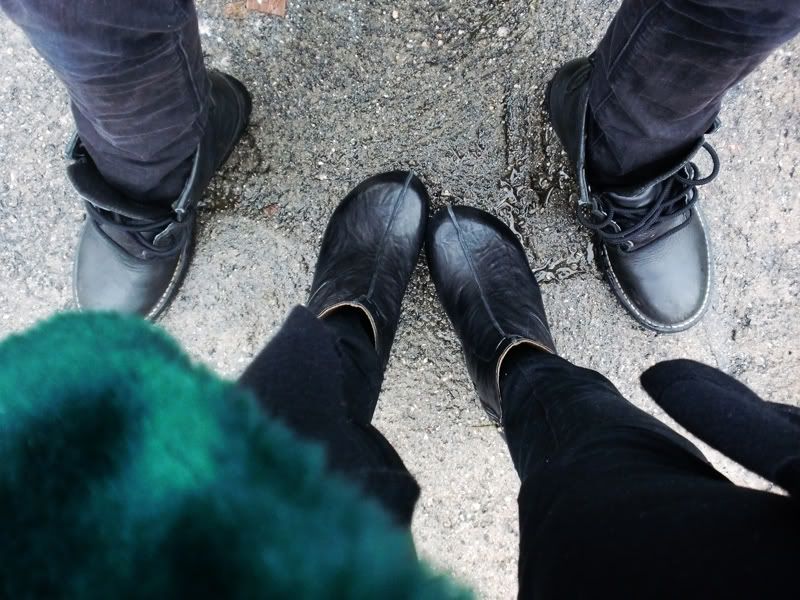 vintage faux fur jacket-goodwill,vintage blouse, jet by john eshaya cardi, h&m pants, gee wa wa fatale boots