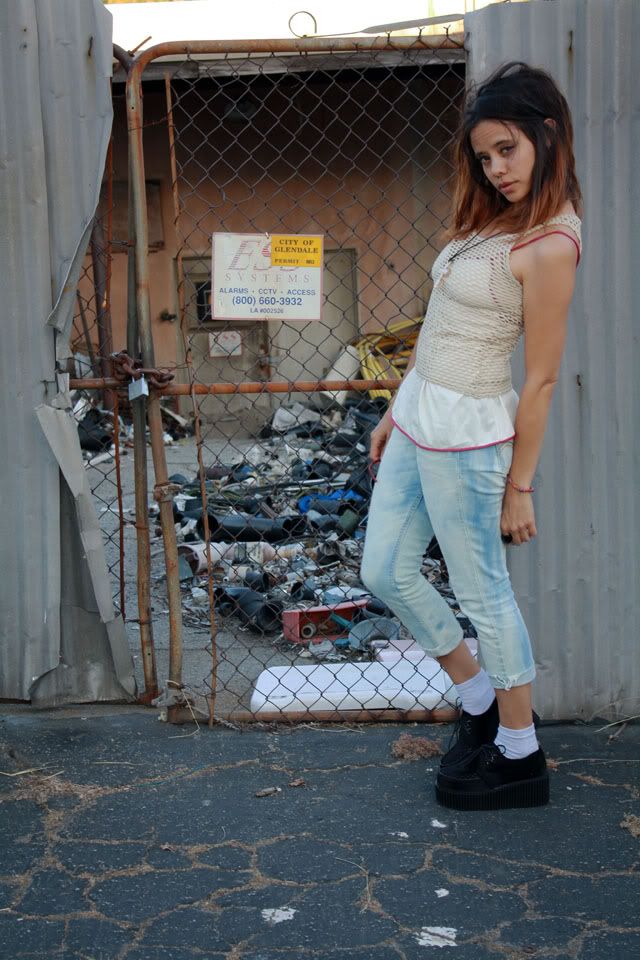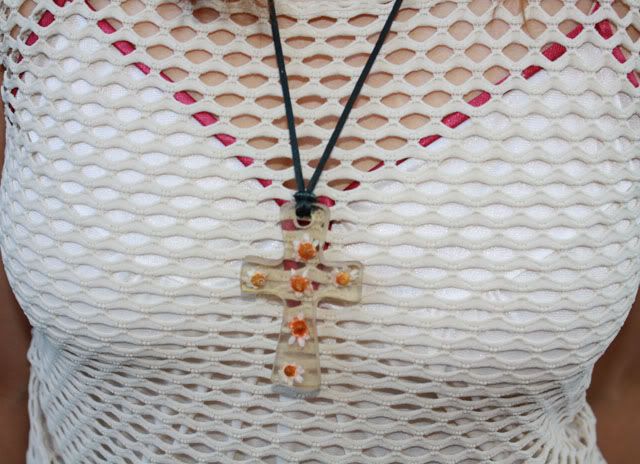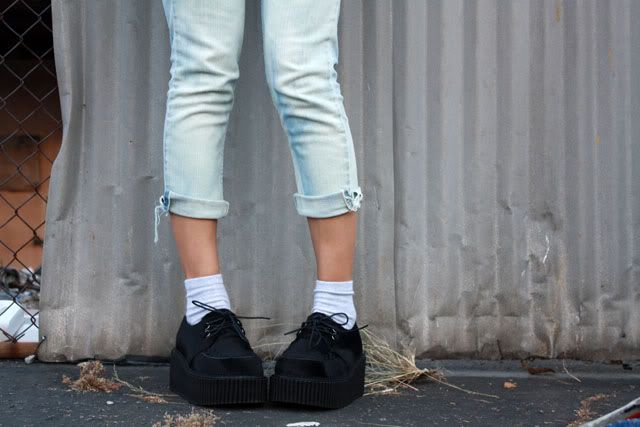 romping around sunday... searching for levis for da boy and just enjoying a day wandering about. love the brown rice at toi. yum.
still very sad about amy winehouse
been thrifting a bit. two more great hauls... one at salvation (red silk kimono with daisies, this mesh top & a lil yellow long john top) and one at goodwill (ahhhhmazing hooded shearling coat, the perfect vintage navy henley, some black denim skinnies & this daisy cross). i'm also shredding and bleaching my lil heart out... like the jeans?
xo
meeeeeeeeeeeeeee
mesh top-salvation army, cross-goodwill, vintage cami-used to be my mommas, levis 524 too superlow jeans, demonia creepers 202, rayban clubmaster