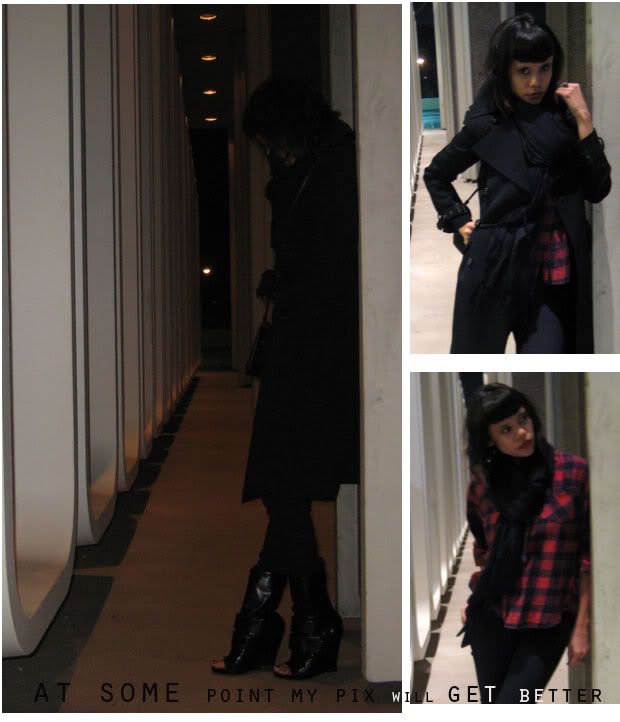 yeah, you think i'd have this figured out by now...
humph
maybe santa will make it all better with a nice new shiny 12 megapixel camera xoxo
my favorite trench. it's perfect. not that you can tell... but it will definitely be making more appearances in hopefully clearer shots. vintage. prolly one of my favorite vintage pieces ever.... tied with my chest/trunk.
went out last night... first time in a longlong time... saw a band, a loungesouthernrockacidjazz band? and they were good. really good. grabbed a bite to eat... all in all a two hour outing, maybe two and half??? how did that happen??? well, it was still fun...
xo
sabella
vintage trench, vintage flannel, love quotes scarf, uo cigarette jeans, givenchy boots, eileen fisher cross body and jewelry that you can't see anyway cuz of my sucky pix