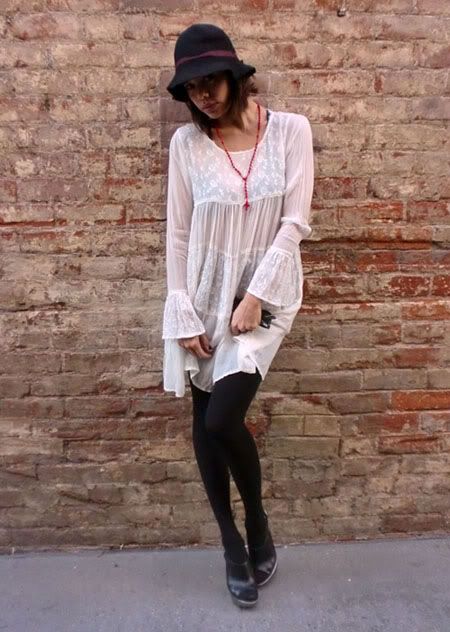 sunday...
getting new movies for the next couple days, souplantation, various errands and pix of this lovely dress. haven't had a chance to wear it since i bought it...
if you haven't noticed i love white flowyness. and this one is espically loved for it's tatteredcrinkledsheerembroideredmagicalness
the sun was brilliant, although unlike most i am thoroughly enjoying the cool fall weather...
i watched the
last tonight show with conan o'brien last
night... i randomly found it on the internet... if you like conan you should watch it. i am not a tv person, but i found it oddly inspiring... and funny of course... AND neil young is the musical guest ♥♥♥
vintage dress & hat, uo tights, aa bra & levi cutoffs (underneath),aldo platforms, la dama rosary