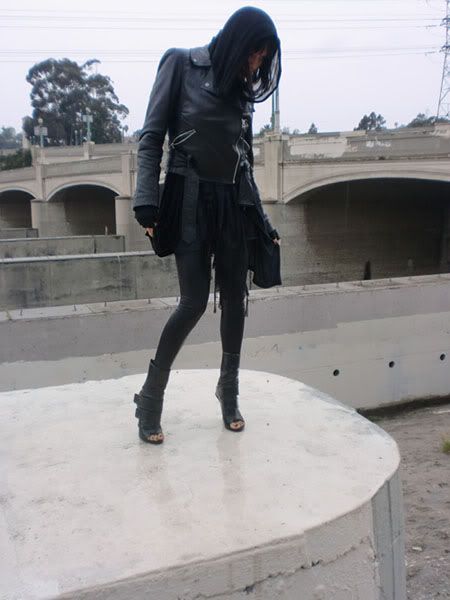 you take my hand,
i'll take your hand
together we may get away
this much madness
is too much sorrow
it's impossible
to make it today...

~n.y.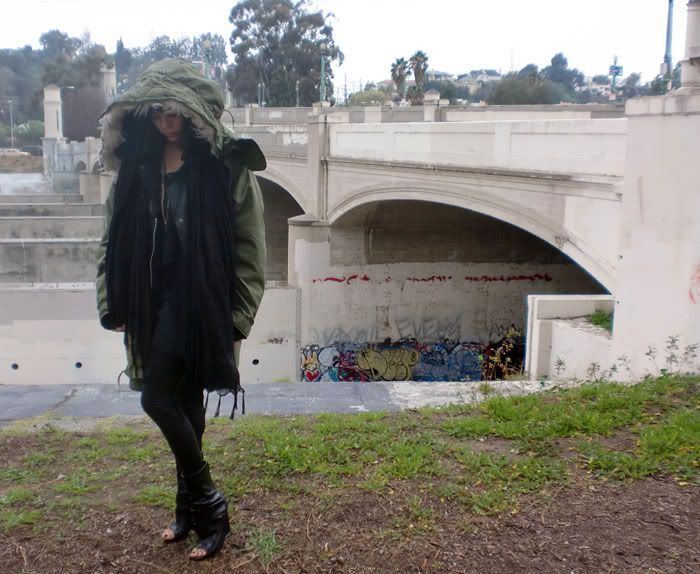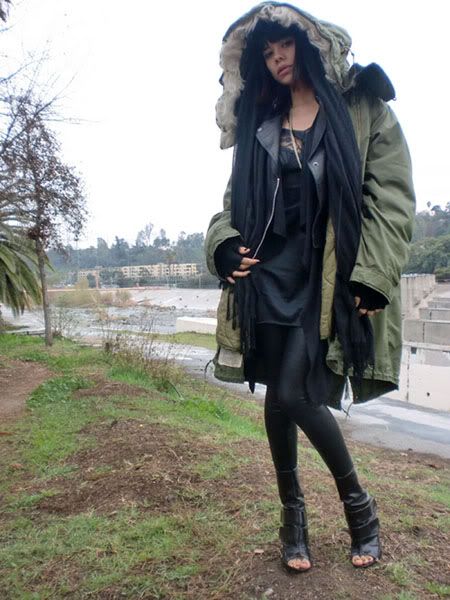 the weather was perfect this weekend.... traipsing in the drizzle did lift something in me. it might have also been the kick ass burritos. probably both. this is what you'll find me in most days... leggings, layered tops & boots... with the appropriate amount of layers for the weather of course...
watched 9 by tim burton
& timur bekmametov and franklyn by gerald mcmorrow on dvd.... both HIGHLY RECOMMENDED... that is if you like sci-fi ish stuff...
vintage slip, aa lame bra, aa boa leggings, jet by john eshaya shawl cardi, topshop leather jacket, vintage parka, old fingerless gloves, love quotes scarf, givenchy boots, various jewelry, opi nail polish in here today aragon tomorrow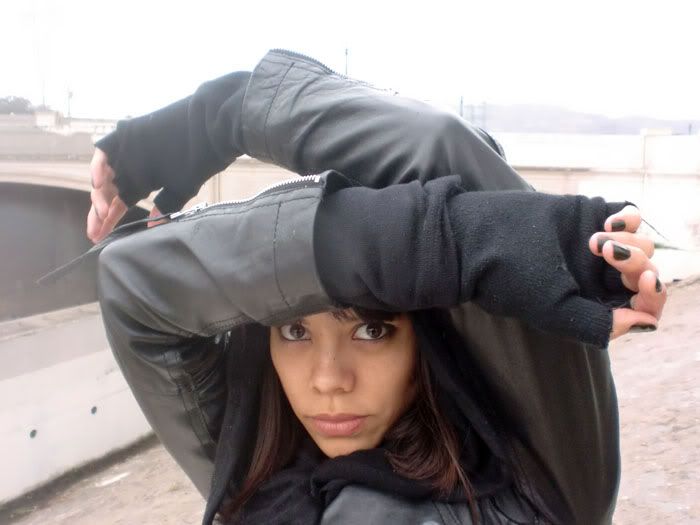 xo
sabella