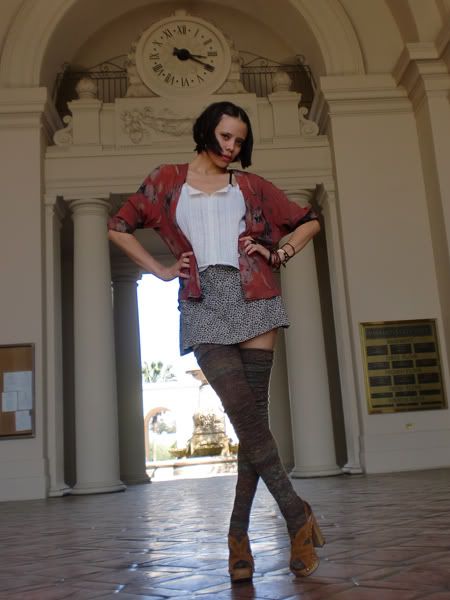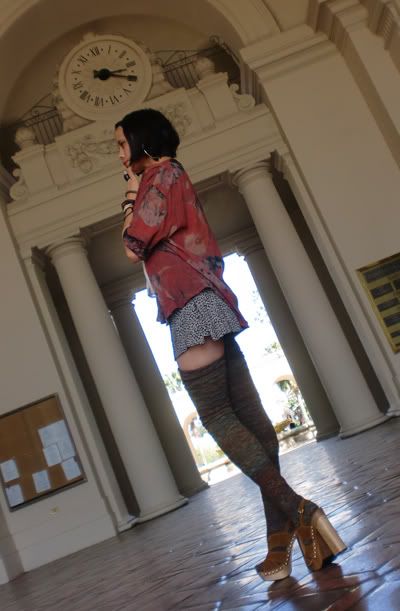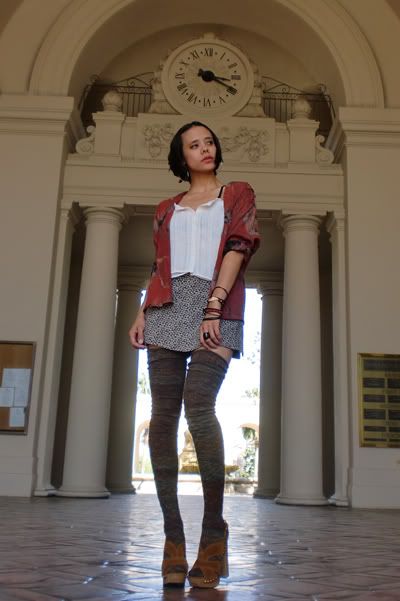 sometimes wearing all your favorites is the best thing to do. lots of times i feel like a little grrl playing dress up... well, actually i feel that way all the time... but this outfit is 100% me. thigh highs, mixed prints, comfort, miu mius... all things i love. i'm sure you ladies know what i mean...
so yeah, i had fun on sunday...
and i'm wearing all my finds from maya too! just like a kid, huh?
i definitely recommend all you grrlys to head on over to
sock dreams
if you haven't yet... they have the best selection of socks EVER! i think my first ever online purchase outside of ebay was on
sockdreams.com
!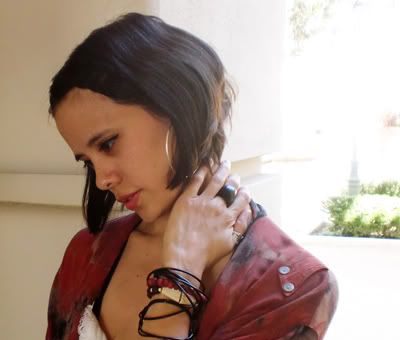 vintage tie dye blouse, vintage white top, vintage skort, sock dreams super dreamy stockings, miu miu platforms, maya jewelry