ok, so here it is... my first giveaway... or is it give away? i believe the first is a noun and the second a verb... hmmm...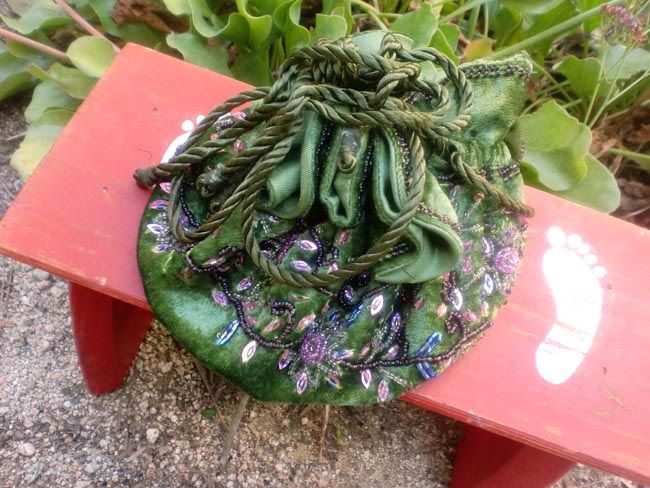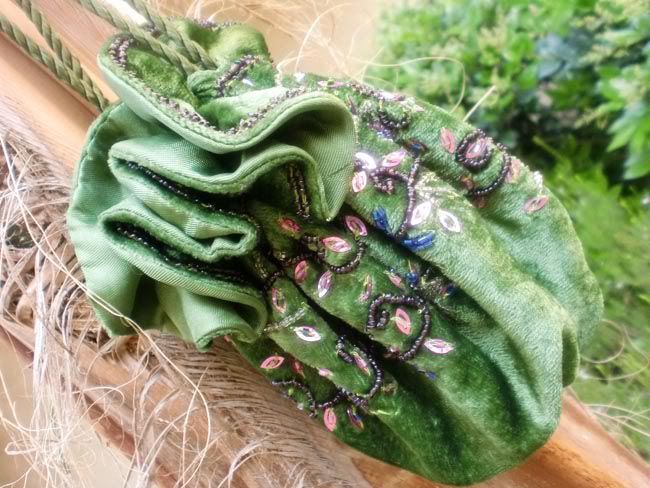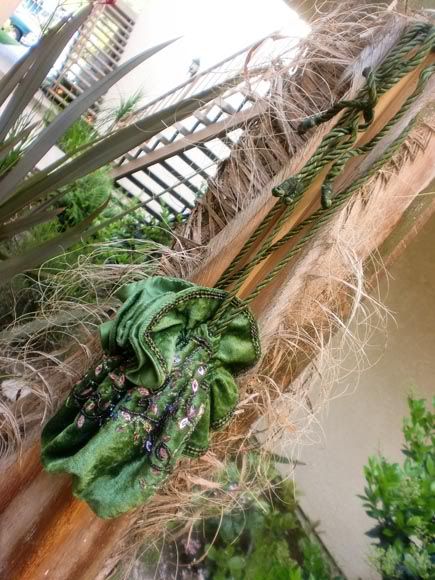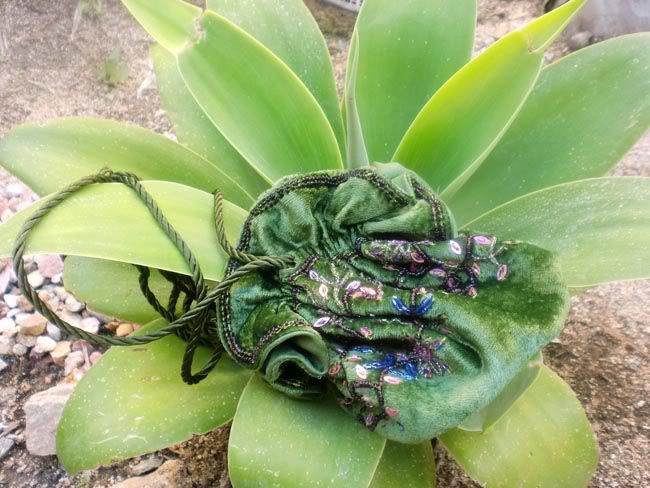 anywhoo, i found this here velvet drawstring purse at a vintage shop down the street from my home... i had been looking for one for a while so i naturally snagged it, but alas... i am never going to wear it down the red carpet as i had envisioned.... better fortune to the lucky lady that wins it, as i have not used it once since it's purchase. and i couldn't imagine taking it shopping to trader joes :) so this is my first giveaway. fitting as much time as i spend in thriftstores that it should be something "vintage" or rather "second hand" because i am not sure that it is vintage at all. it may be, but i am making no promises. but i do promise that it is very purrdy!

the details; drawstring pouch style, 7.5" across the bottom, lined, good condition, black, blue, yellow and pink beading.

so if you fancy this little piece of green velvety gypsyness then comment below... don't forget to include your email address in your comment. winner will be randomly chosen sometime early next week... open to everyone in every little corner of the earth that has a mail carrier :)

follow on bloglovin for future giveaways!