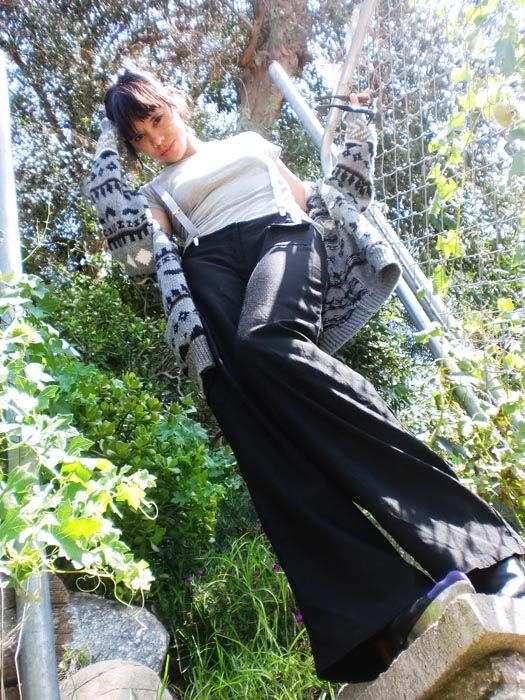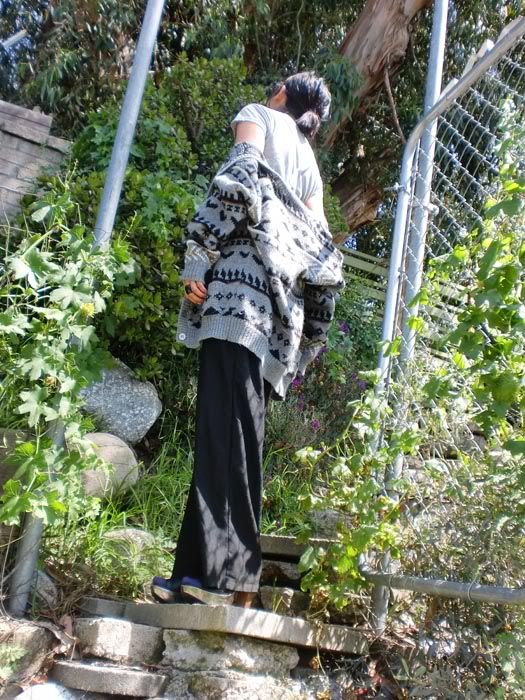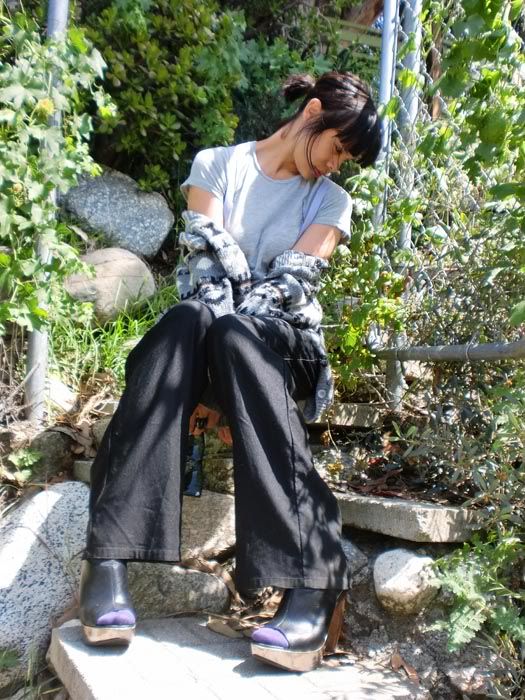 i did a lot this weekend. and now the monday morning coffee commences...
i just had a birthday, which was perfect... i don't normally do much (my perfect bdays include lots of smiling)... and this year was great... the park, sushi and the bf bought me the nation boots that i have been eying. and i bought myself too many presents including this cardi ♥ these suspenders were a present from my bf last year and this is the first time i've worn them. just not a lavender kinda grrl... but i think they have made friends with these trousers that are a bit big and need some help staying up.
my favorite nail polish right now...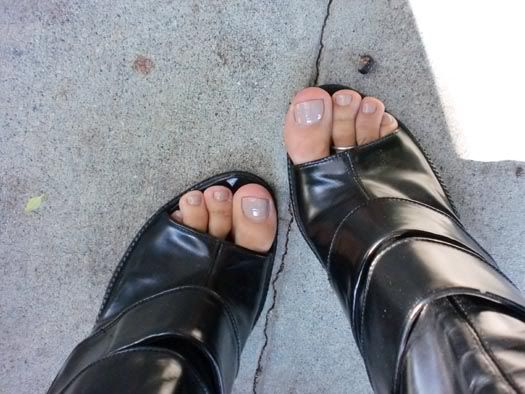 f21 tshirt, suspenders-aa, vintage cardigan-wolferina, thrifted bisou bisou pants, aldo koudougou platforms, target mens socks
last pic; givenchy boots, essie nail polish in jazz