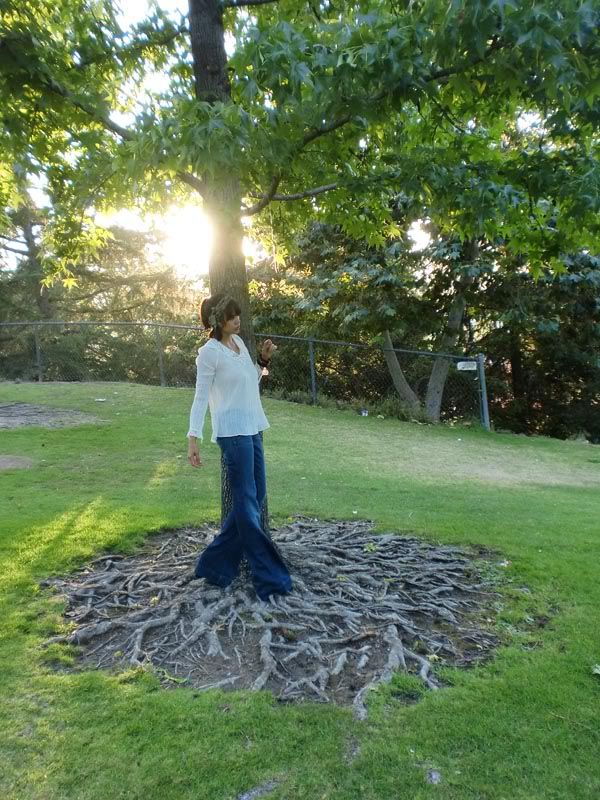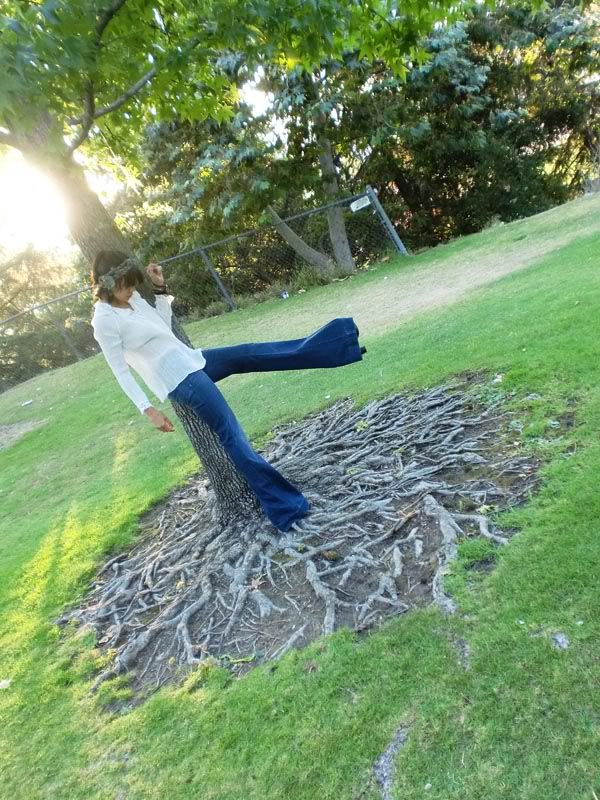 i love white blouses. flowy. gauzy. sheer. lace. comfy. white. all good things in my book. i come across them all the time at thriftstores and have recently decided to get pickier about the ones i take home with me. it's hard not to take home a $2 blouse, you know? when i came across this one it was as though i was being presented with a gift. it's perfect. and i don't have a perfect long sleeve white blouse... well, i guess i do now.
smile.
but other things make me happy too... like when nature tries to take it's place back... yes, i love seeing green poking out of concrete or a vine of morning glories threatening the view of a stop sign.
smile.
maybe it just reminds me of me... it can't be contained in a garden box or a specific space.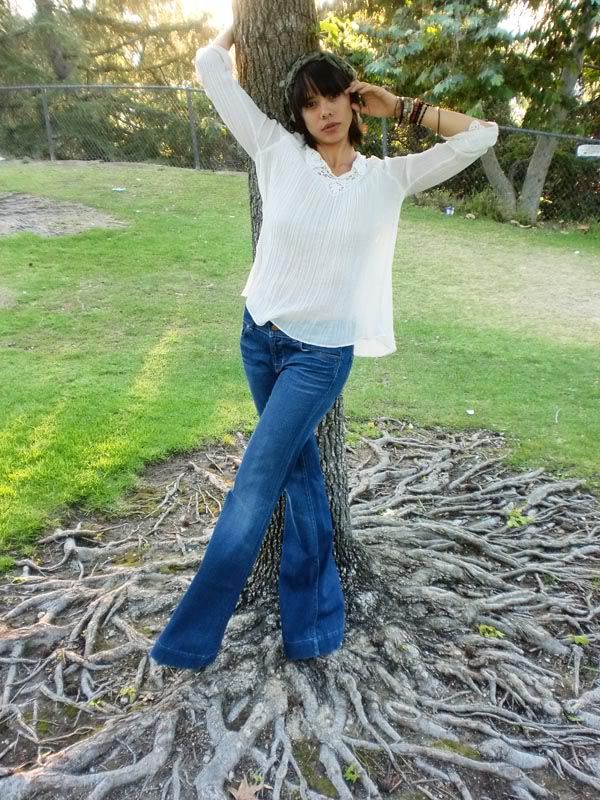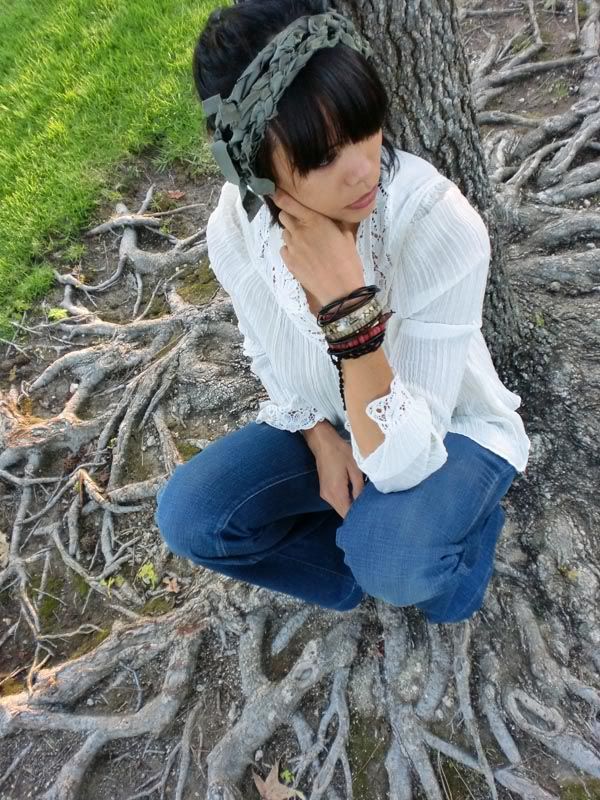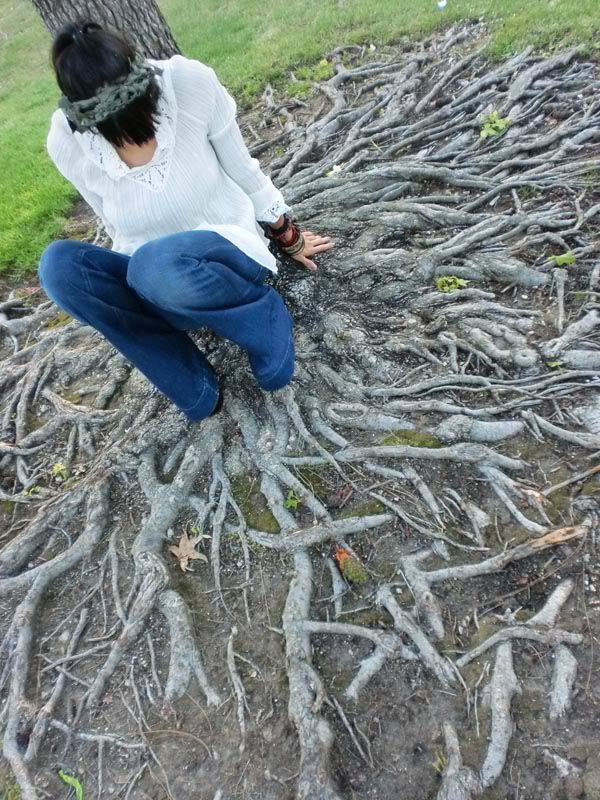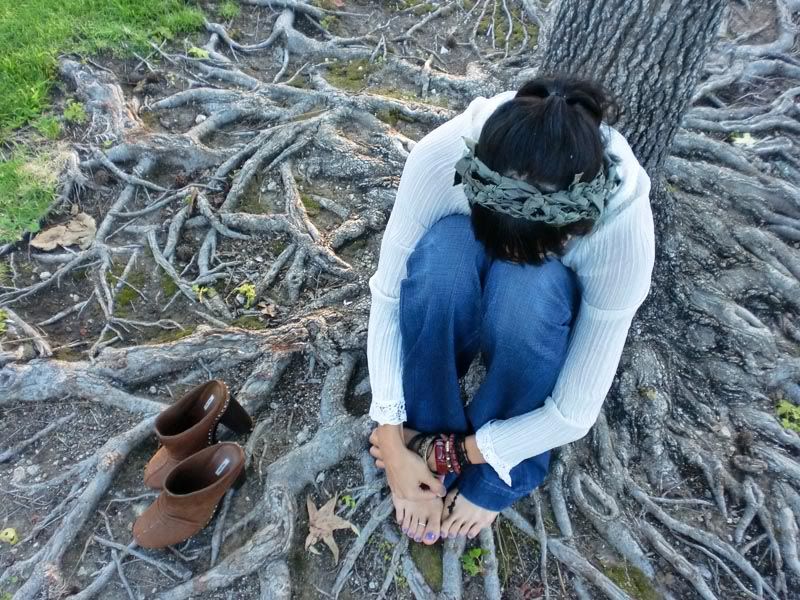 (vintage blouse, j brand lovestory jeans, headband crocheted by me, jewelry-vintage, maya & ladama, miu miu clogs)