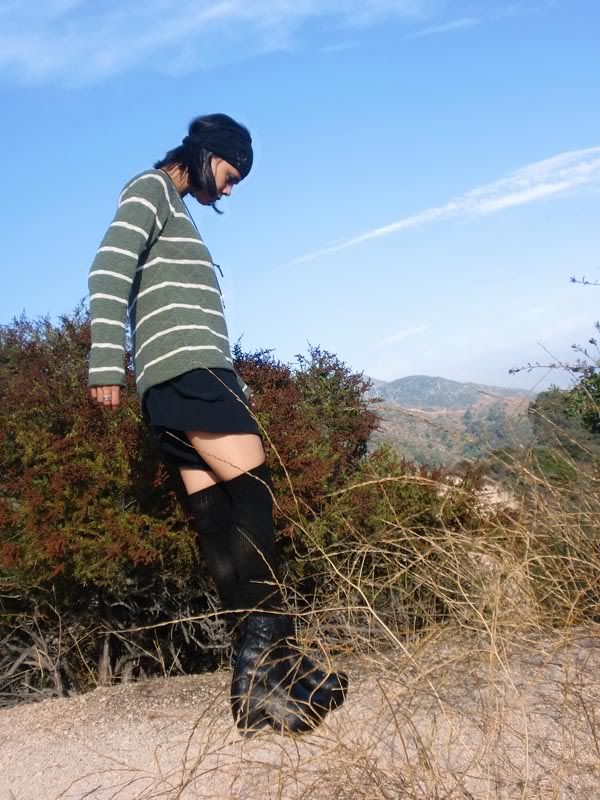 took my boots up to chaney trail...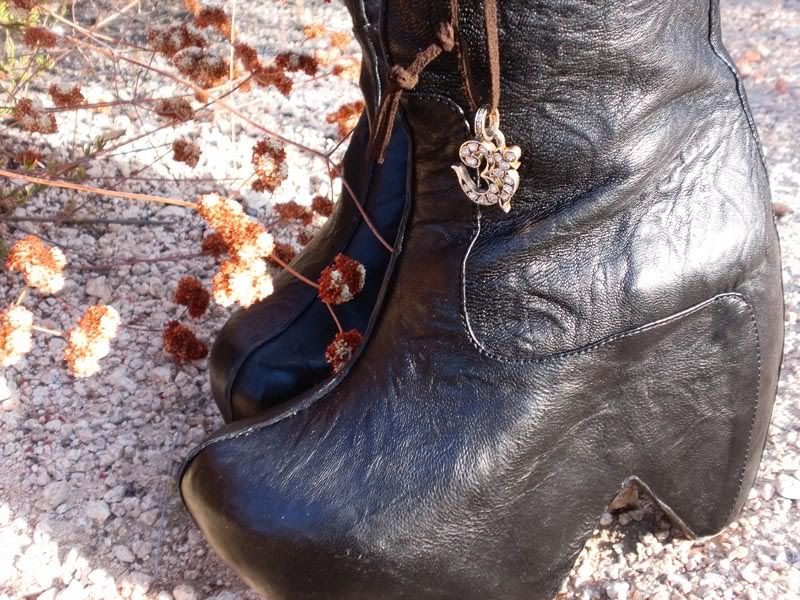 love em.
and this is my new favorite necklace.
i guess i am anticipating fall like everyone else although i do feel as though summer hasn't really arrived here in l.a. yet...
maybe i just have a lot of summer stuff... this week i got this striped sweater from f21 along with two light weight scarfs that have pompoms.... yes! i love them... can't wait to show you. the sweater rocks too... sooo smooshy. you can find it on their website which i linked below. they also have it in other colors... hmmmm???
the headband is from h&m and is prolly the best $5 spent on something new... gonna go back for the white...
i got a few other things.... next post :)

sooo much other stuff happening...
BUT i gots ta go... someone is waiting for me...
♥♥♥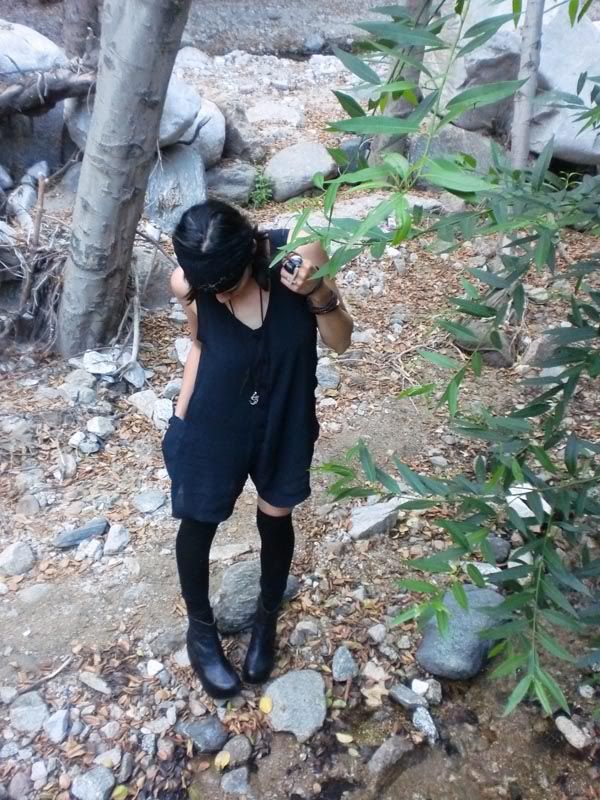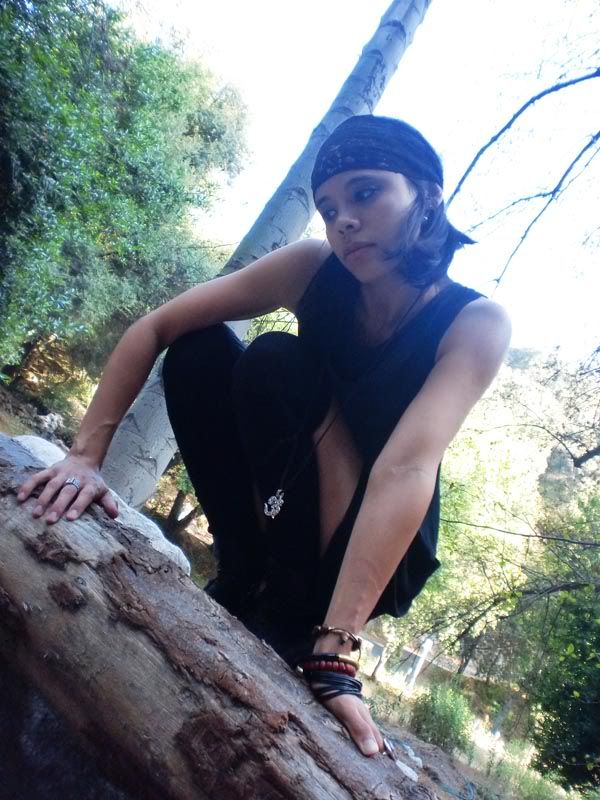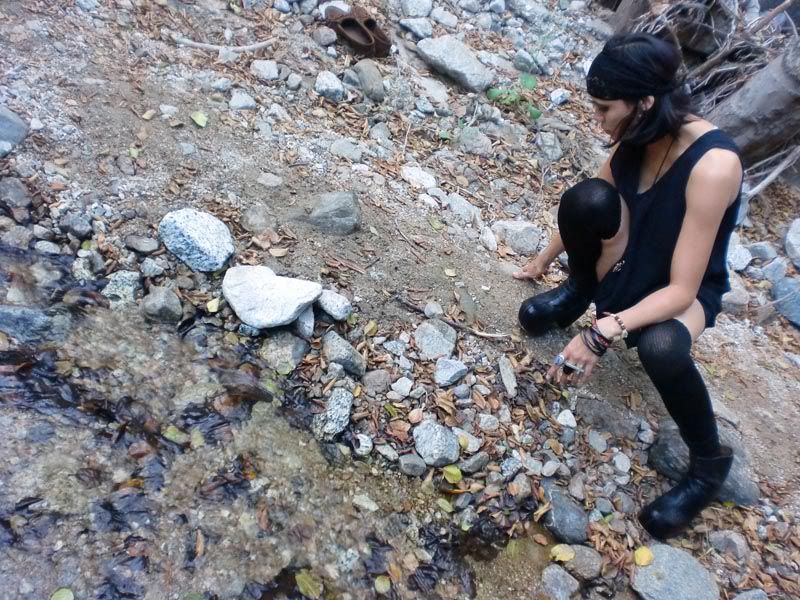 (sweater-f21, vintage romper, aa thigh highs, gee wa wa fatale-lorisshoes.com, lace headband-h&m, necklace-designed & gifted dana hollister, other jewelry-samesame)