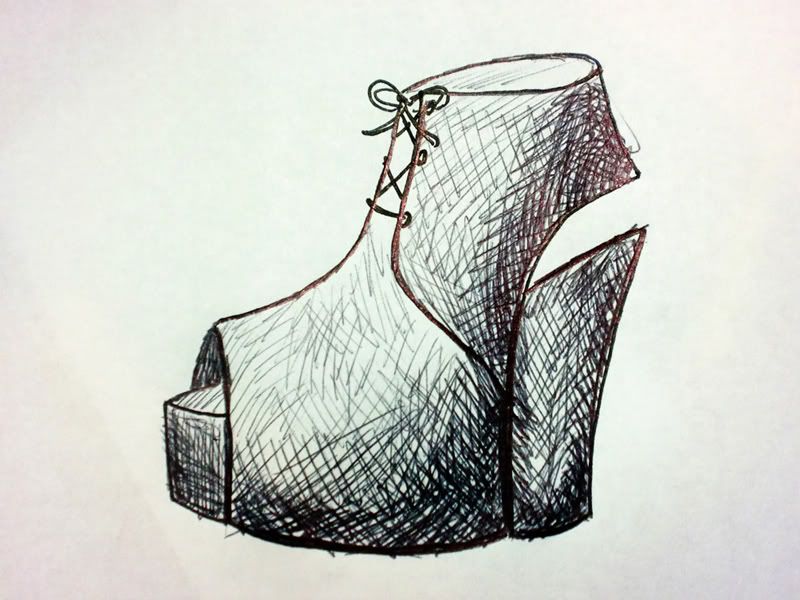 i designed this this shoe for the 'jeffrey my way' contest for chictopia + akira. i was so happy this morning when i found out my design was one featured on the jeffrey campbell blog! no winner has been announced yet, but i'm still smiling ear to ear and i haven't even finished my beloved iced coffee yet! wow! now THAT is a miracle, haha!
please check out my entry on chictopia and give me a chic vote/favorite/comment! and hop on over to the jeffrey campbell blog to check out the featured designs including mine.
i would die if this got made! anyone following my blog knows what a shoe lover i am! this shoe incorporates pretty much everything i love right now, but with a timeless approach. i designed it with versatility in mind, trying to fill a whole in the shoe market... basically this shoe is a year round shoe for us 'boot' grrls....
inspired by lydia deetz
♥♥♥
wooooooooooohoooooooooooooo!