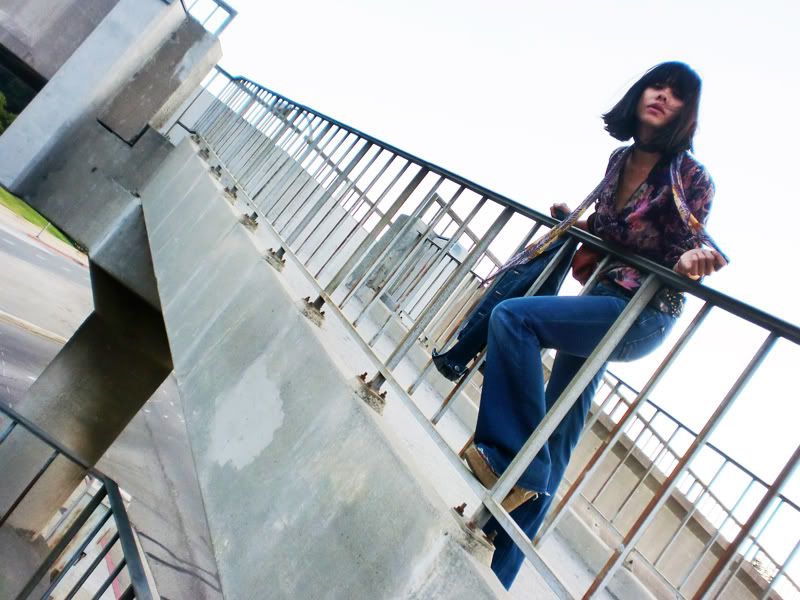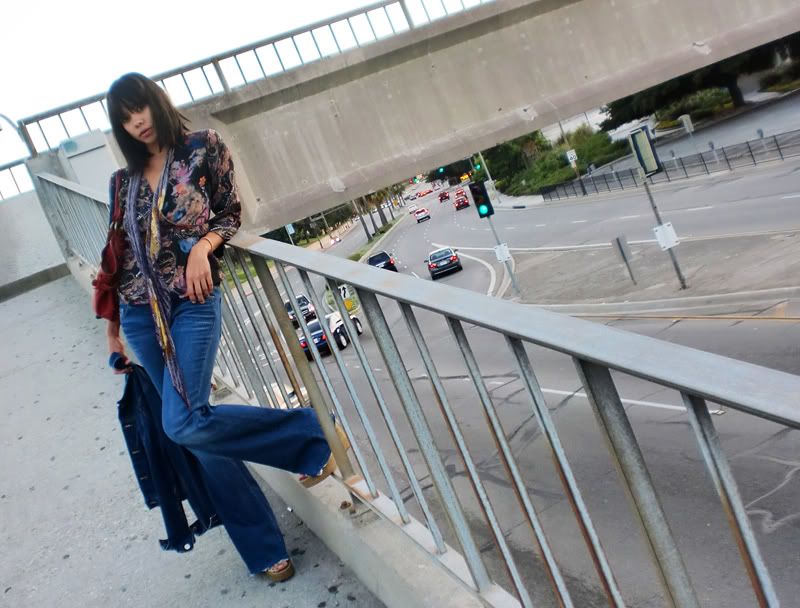 these were taken a while back on our way to sushi.... hama sushi is it when we really need a sashimi fix. if you are into those fancy rolls or getting waited on hand and foot then this isn't really your place, but otherwise i don't think you could find a better spot for sashimi, a few handrolls and a couple rounds of sake...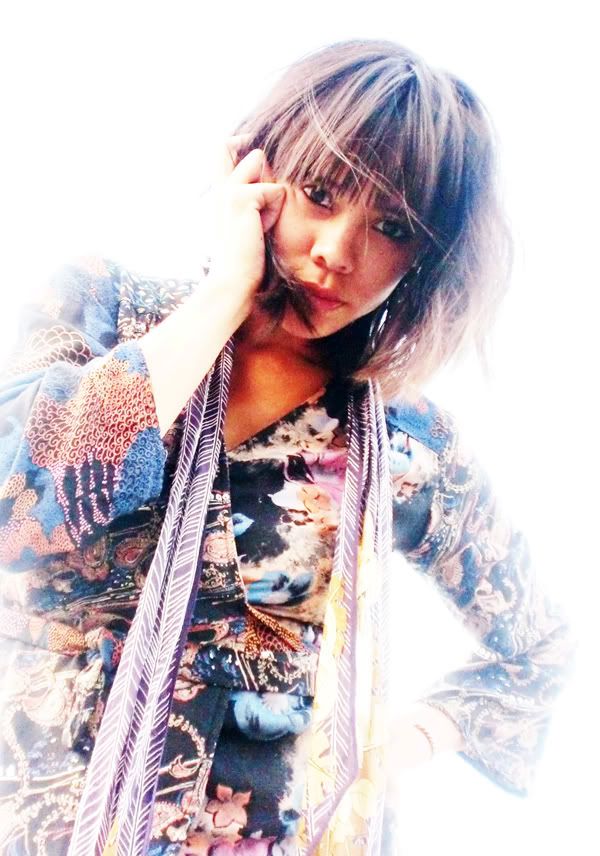 i love this blouse. comfortable but looks dressier than a tee shirt... so it works for me... and well, i LOVE me some patchwork...
the shoes are probably the best deal i've got in the last few months... regularly $109, i got them on clearance for $19.95! yea!! brand new too. the lucky brand website is all sold out, but i found them for about 60% off here and if they don't have your size you can browse around here. i highly recommend 'em.... i mainly bought 'em as an everyday platform. i needed something i could do more walking in, that could get beat up and would keep my flares from draggin too much... these are perfect!
♥♥♥
vintage blouse-spanish moss, vintage scarf-mom, j brand lovestory jeans-ebay, lucky brand platforms in cement(last worn here)