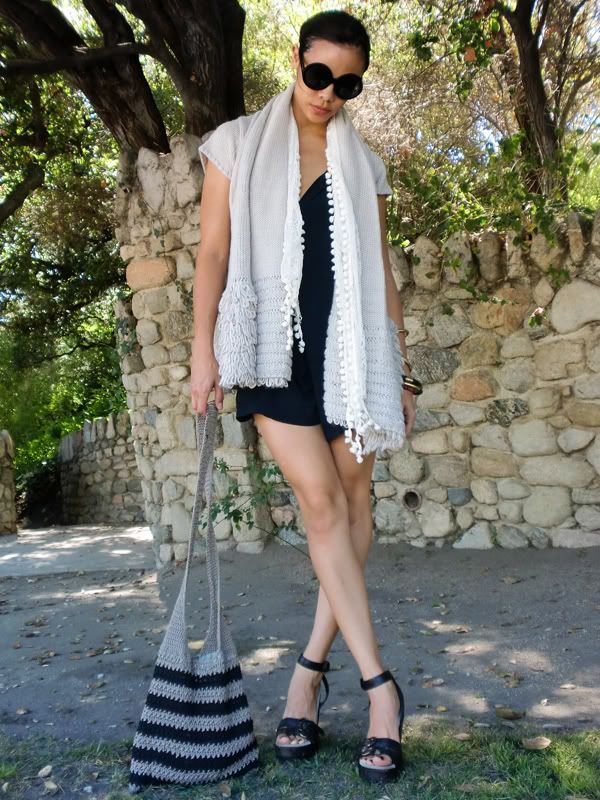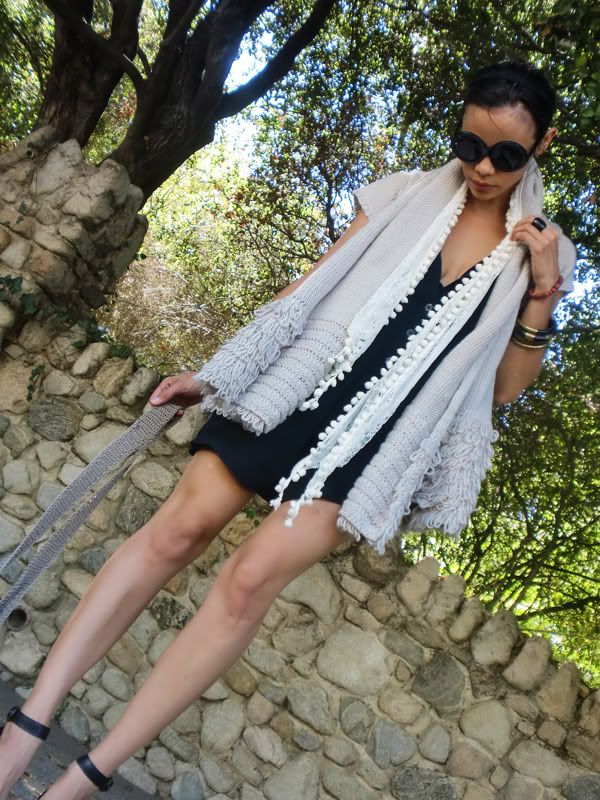 oh man, the last couple days here in l.a. have been blazing!!!! crazy blazing! like gypsy grrl hasn't left the house blazing...
so these were taken right before the current heat wave... this is the fuzzy zara thing i told you 'bout... i foresee that it will be in heavy rotation this fall and winter. i'm loving the neutral blush color and the loop carpet bottom :D
~i am a music nerd
~i made a fort today
~thanks kimberellie for the sweet award. much love to you. i love your blog. and i give you the first ever cutest of the cute award!
~check out my interview on walk of fashion!!! thanks isabel! you rock!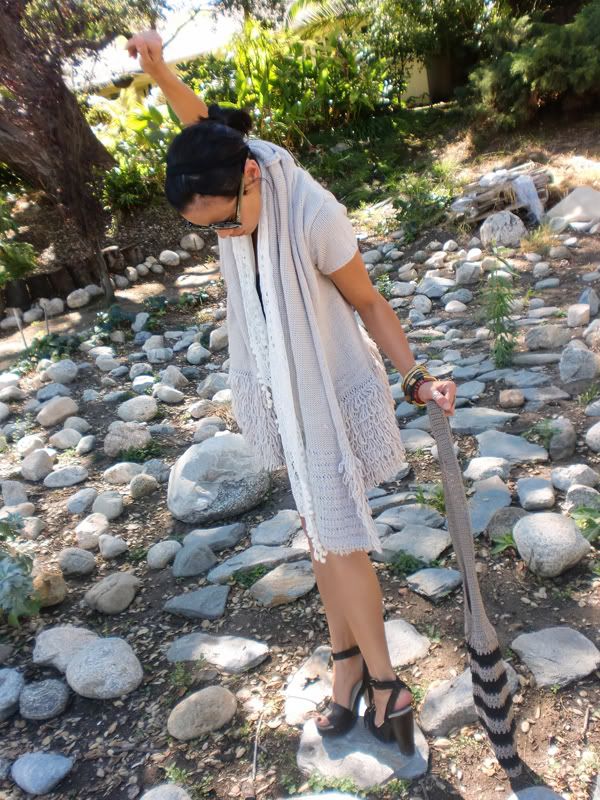 these are my favorite shoes by the way. i've had them for a longlong time. got them on ebay. i saw them a while back in red and REALLY regret not bidding...
vintage romper-worn here & here, zara cardi, f21 scarf, miu miu platforms-they also look super cute with socks see here, vintage bangles-ax&apple, vintage bag-goodwill, popkillers sunnies