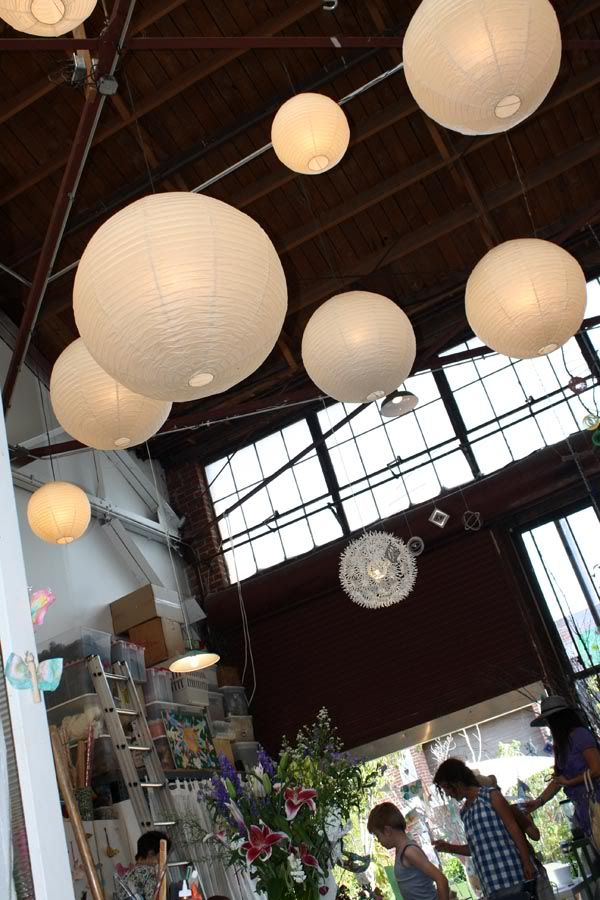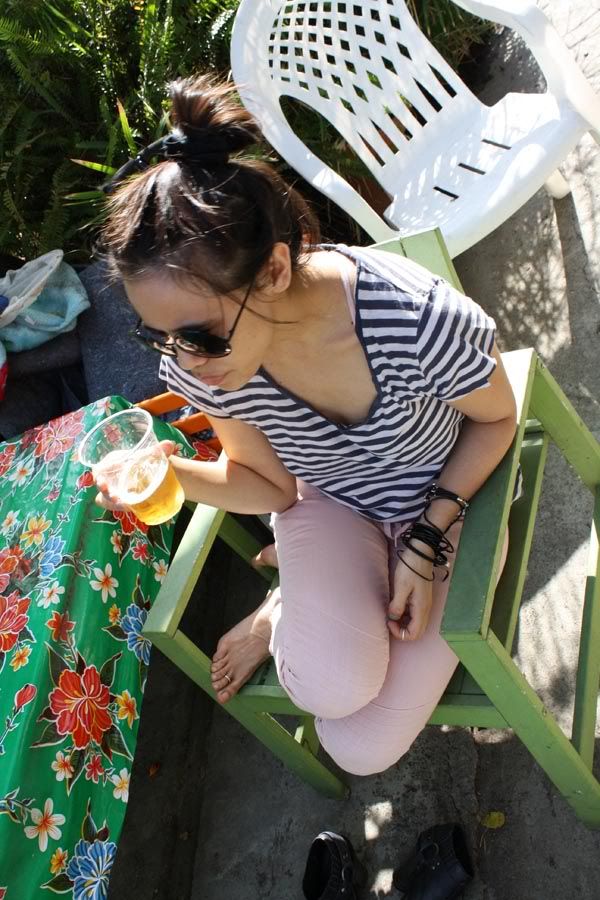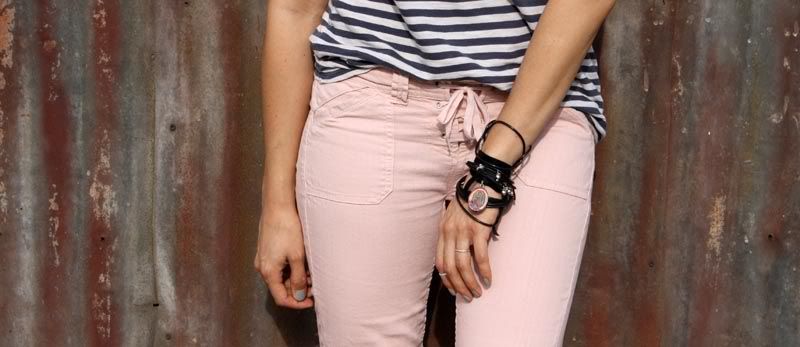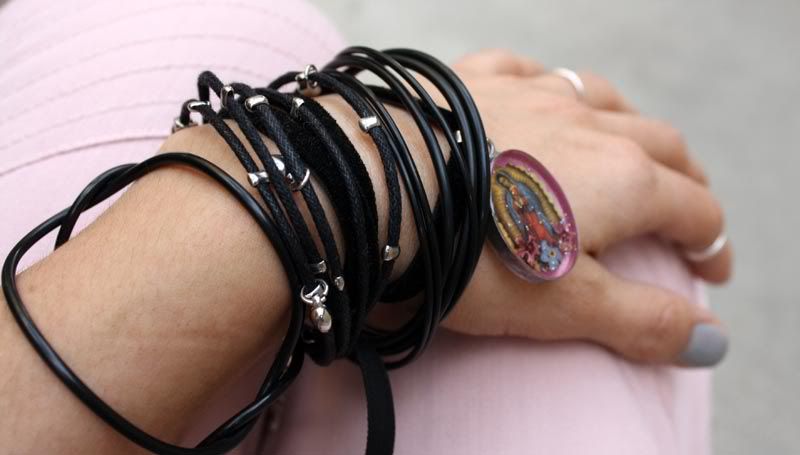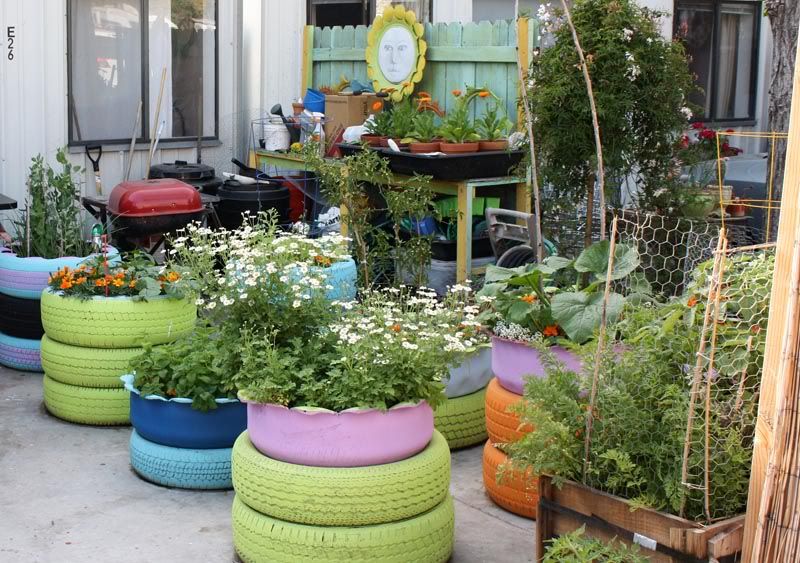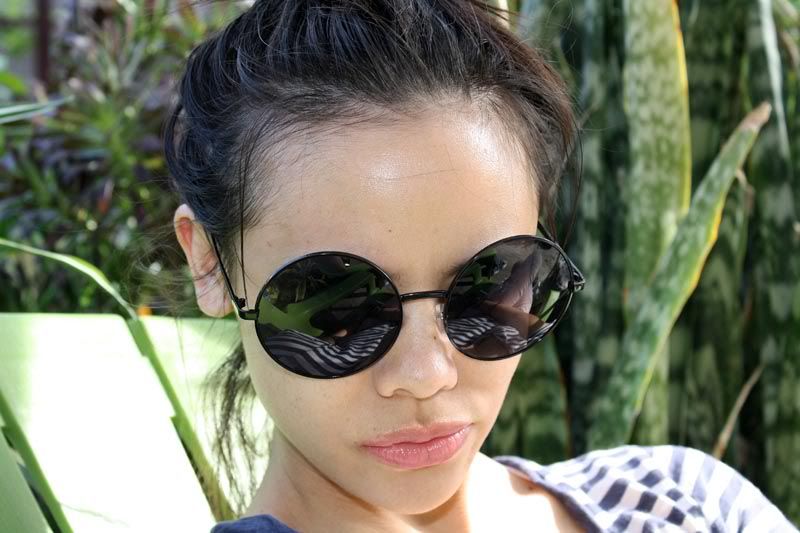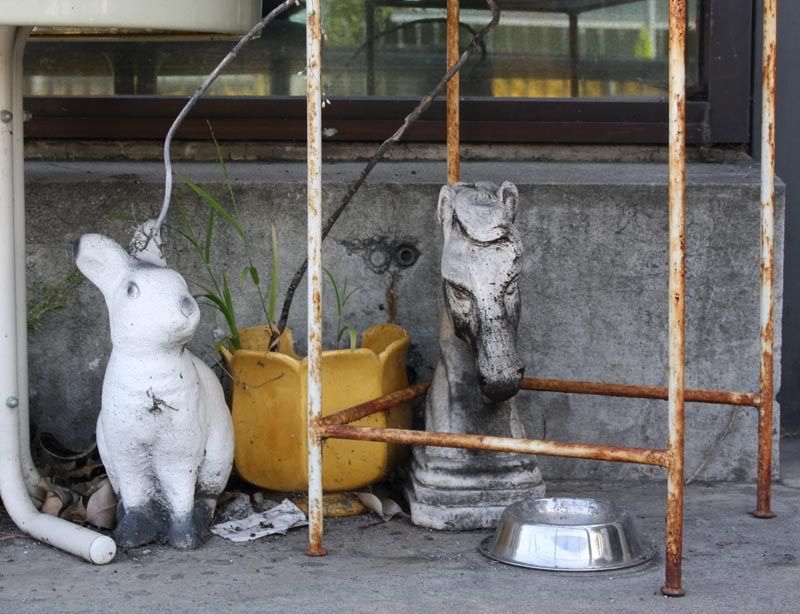 i'm so glad we went to the brewery artwalk today... to be honest i wasn't really feeling it, but the bf kinda insisted in a sweet subtle way and i am SO glad we went. it was good to be out in the open enjoying the beautiful weather, local art, old buildings, cold beer and my people...
it happens twice a year, so if you are in the l.a. area you should definitely try to make it to the next one... i added a few links above for other like minded nerdy internet readers... i google anything i am (half) interested in...
i got these pants from asos... and love them! they are an early bday present from the bf.... i saw them a couple weeks ago and was afraid they'd sell out in my size. i cropped them... along with a bunch of my other pants... i'm diggin the whole ankle thing... don't you think ankles are underrated? the shirt is so old and haggard but i just can't get myself to get rid of it... today i renewed it for spring by chopping off the long sleeves.
ohh, i wanted to let any of you grrrls that were interested in the cobrasnake almost famous sunglasses know that i found them on ebay for $5.95.... yup and they are great quality, especially for the price. they are on their way to me in gold now since i know they are good quality and well... it's my bday month xoxo