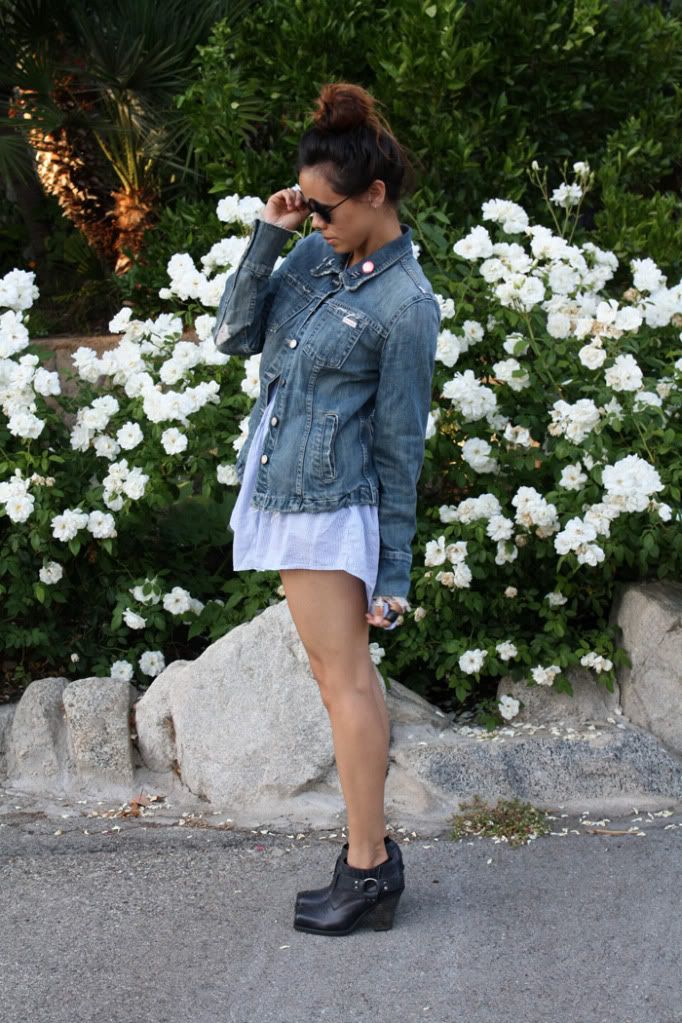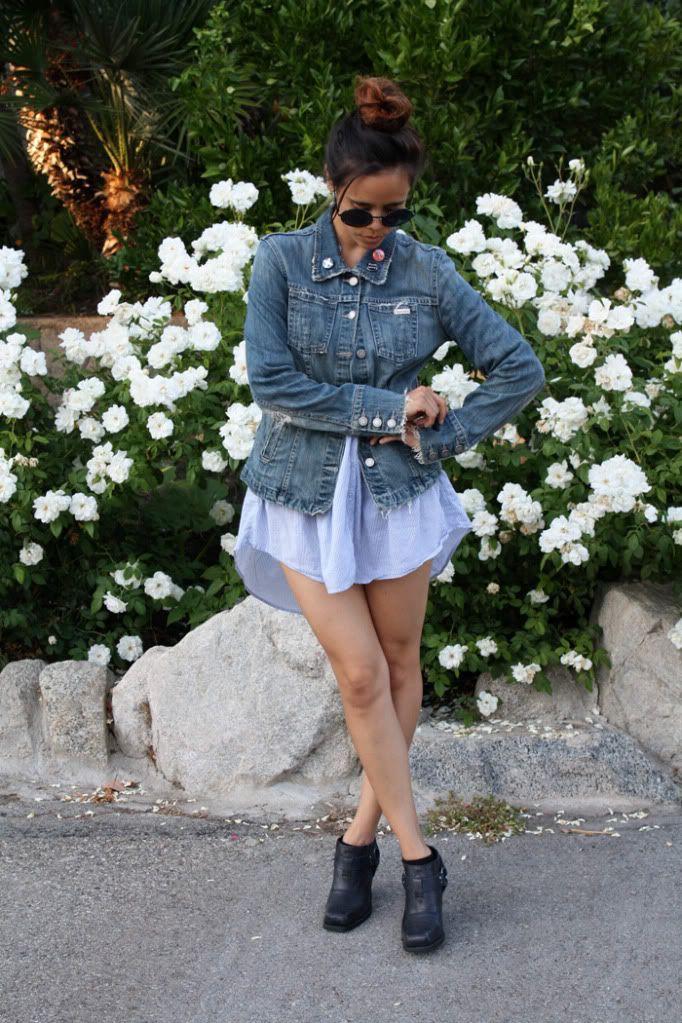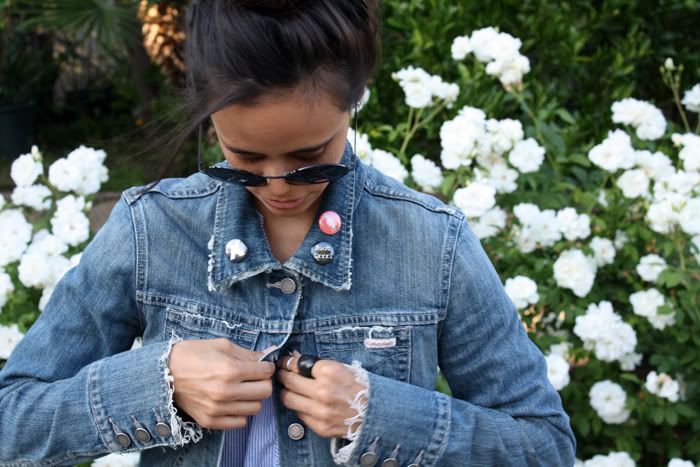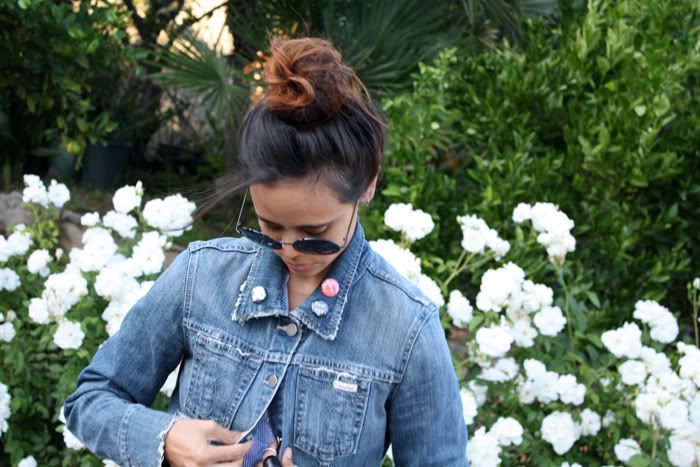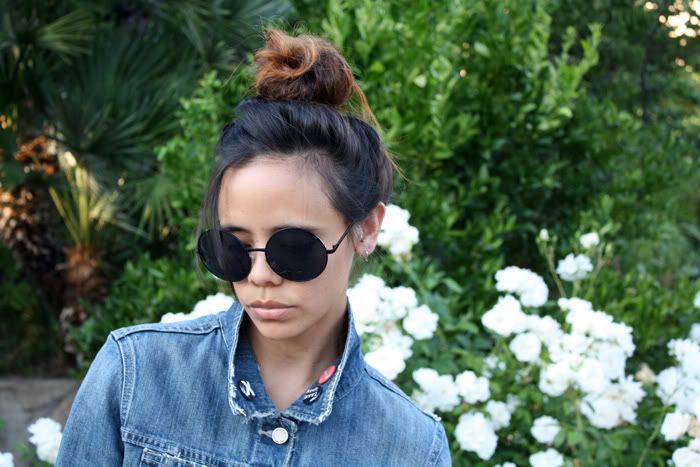 so i found this jacket at salvation army for $5. yup you heard me. well, it was actually $5.99. i kinda love how easy it is. i've been wearing it like crazy. best part is it's the perfect way to wear all my pins... i collect pins you see... since i was like 14.... so i have A LOT. i haven't bought any in a while. hmmm.. i think i'm gonna have to fix that.
i have a real love/indifference to fashion... i know strange... i do have a quasi fashion/personal style blog right??? anyhow... i love fashion in the way that i love dressing up in my favorite stuff to take a walk or jump on the bed.... but sometimes i think the industry in general emphasizes the wrong aspects. i mean it's art and it's the best way to express who you are on a daily basis since you do have to wear clothing... unless you live in a nudist community :D but anyhow... my love for fashion and clothing came about in a really strange way... my mom left when i was a wee lil thang and left a lot of her clothes... i used to parade around the house in her dresses and heels... and nightgowns and long strands of fake pearls (it was the 80s). burying my muzzle in her stuff and smelling her as i cuddled in my strawberry shortcake quilt. i was a happy girl and keeping her with me in any way kept me that way. i still dress up like i'm a lil grrrl and wear what makes me happy. it's about that for me... feeling good... just like it was when i used to layer my mommys goodies...
that is basically how i got my name/blog title... i found ways to stay brave back then... and part of it was wearing what made me happy and made me me. the grrl part came from riot grrrl which was my saving grace in my high school years. so there you have it.
be brave! be you!
and don't be judgmental of all the other grrrls wandering around the planet being brave enough to be themselves. cuz well that just sucks.
ok enough
love
bravegrrl
h&m super short dress/long shirt-bday gift from da sis, ck jacket-salvation army, pins(X, bratmobile & riot grrrl)-old, jeffrey campbell gene boots-ebay, sunnies-ebay