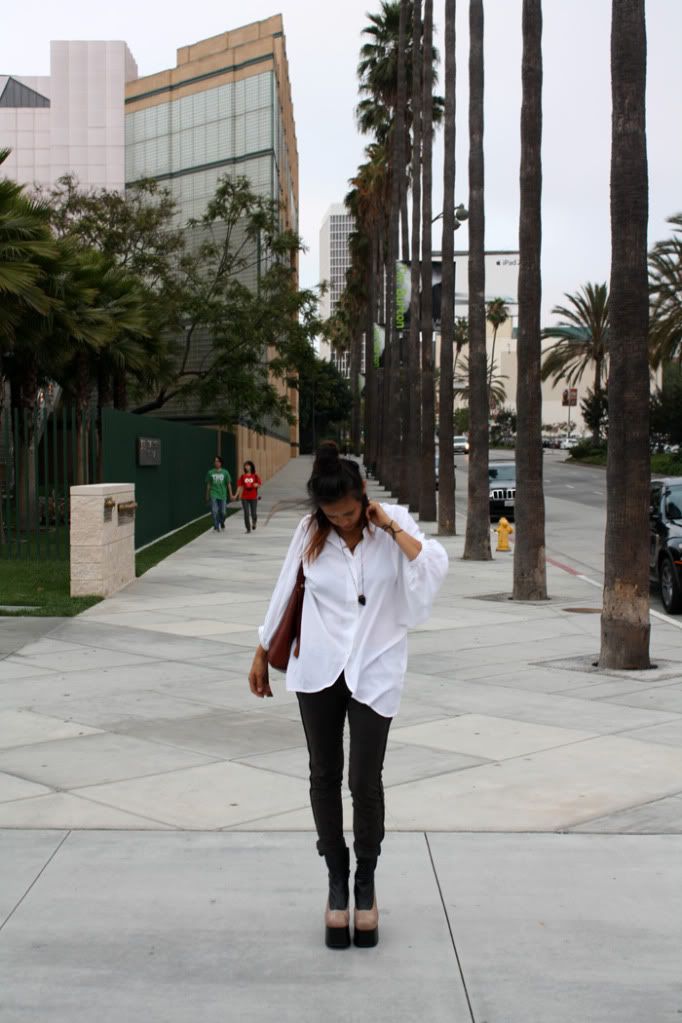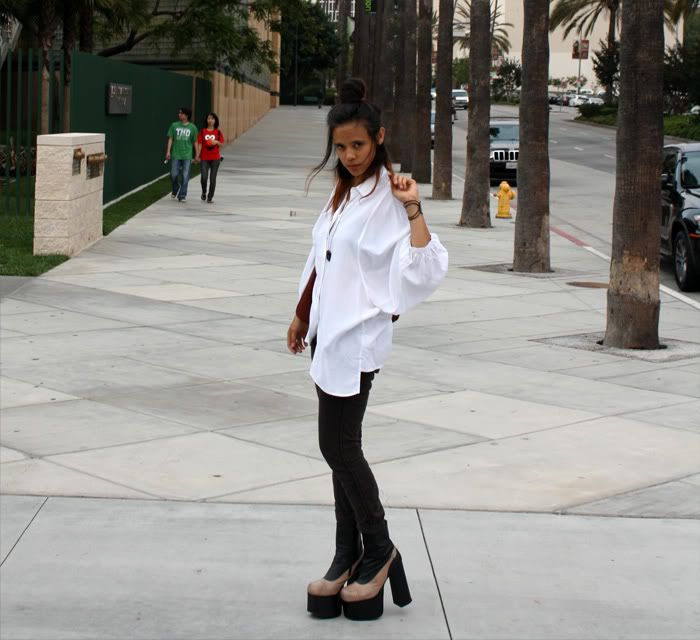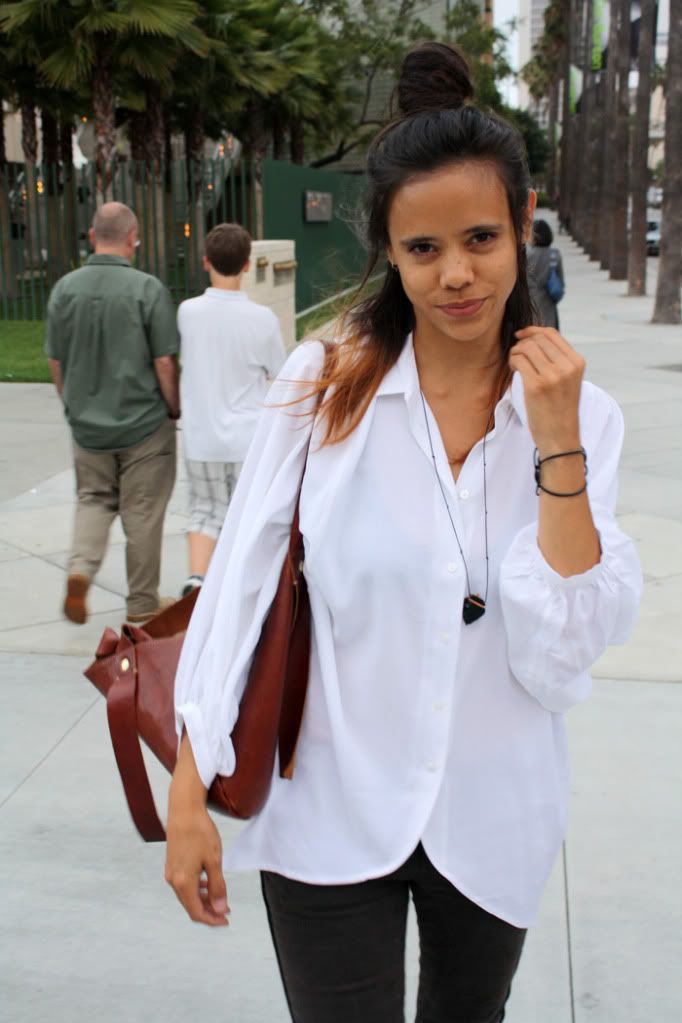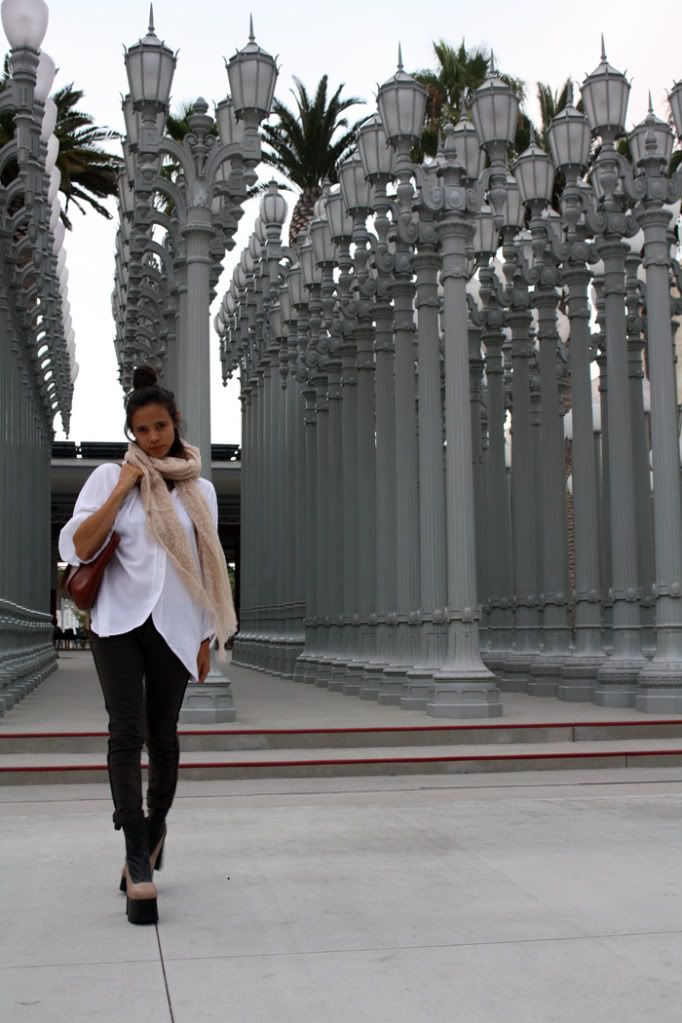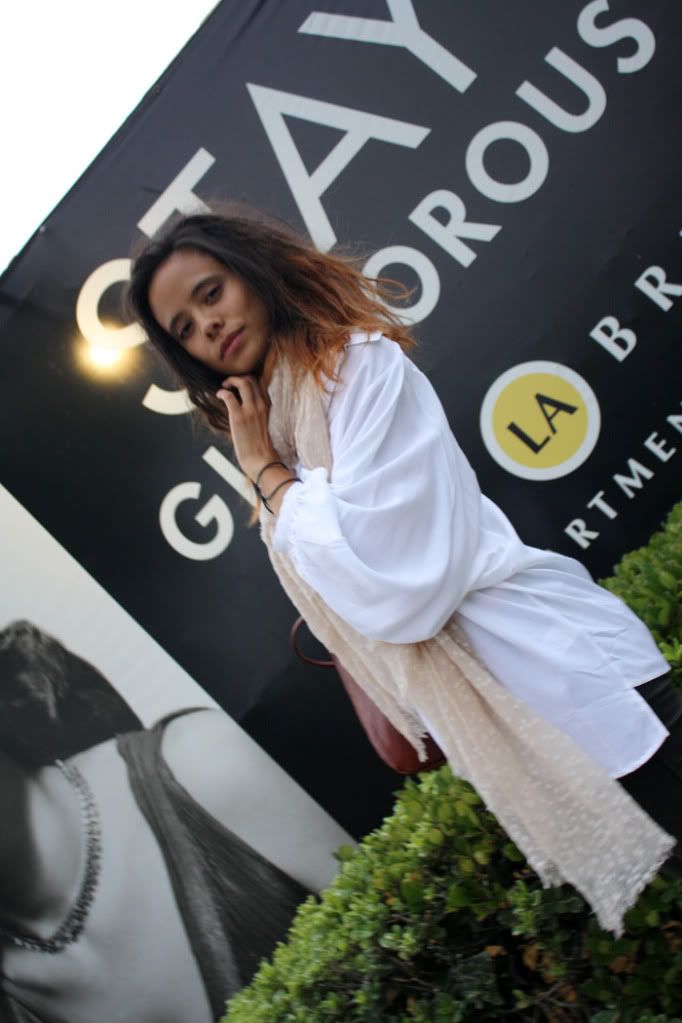 i went to the tim burton exhibit at lacma yesterday. wow. i am sooo inspired. you should go. really just go.
info here
.
i'm all about this right now. i think it's because i can see myself wearing variations of this outfit as an old lady. how odd eh? i want my purchases to last a lifetime... am i a fashion miser or what? poet(ish) blouse, tailored trousers, my favorite tote and boots of course. and the bun... it seems to be a permanent fixture. it's just easy. i put in a tad of effort and wore a half bun yesterday...
ohhh, and the dreadies are coming along...