can you tell what i'm thinking in the above photo?


come on man... take the picture. i know you don't like my sweater, but I DO in all it's soft pink highneck shapelessness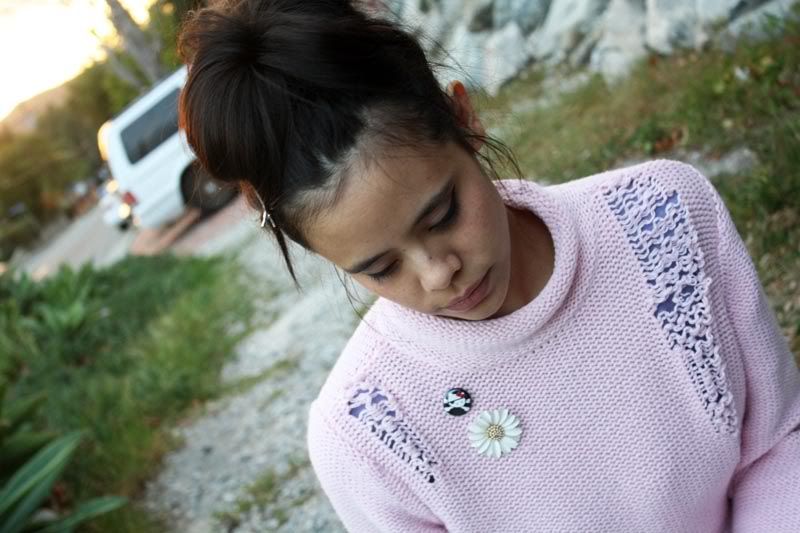 and here is some valentine inspiration... should anyone feel compelled to make me your valentine i would jump up and down and probably squeal upon receiving any of the following confections...
find them here
1
/
2
/
3
/
4
/
5
i love valentines day. it's not the dinner date chocolate thing. just the celebration of love... nothing better than that ey?
i hope you all have a very sweet day...
xo
wearing diy bravegrrl sweater, diy bleached 524 levis, harley davidson boots-tunnel vision, pirate hello kitty pin-gift, vintage daisy brooch-from my granny