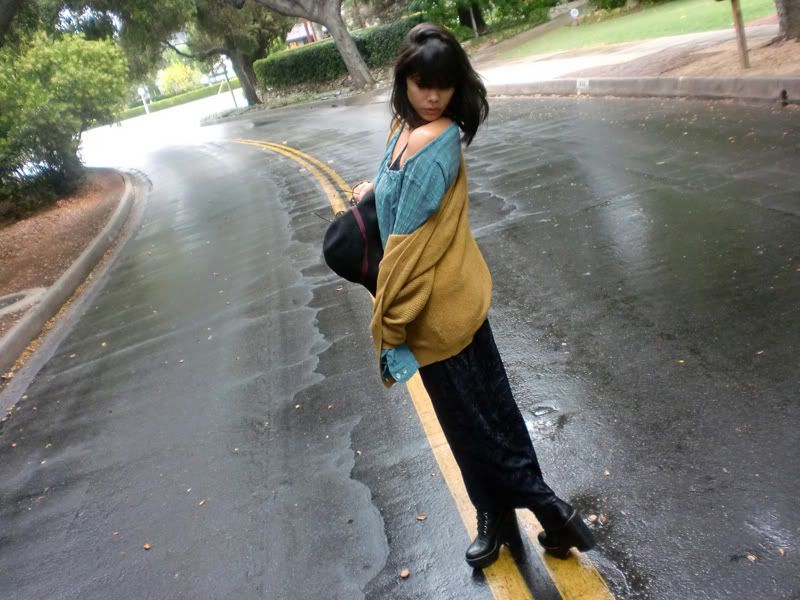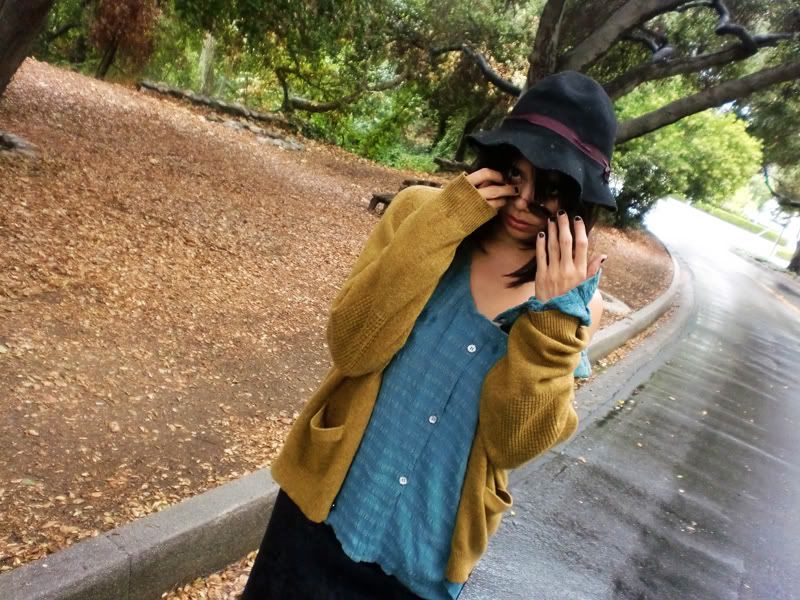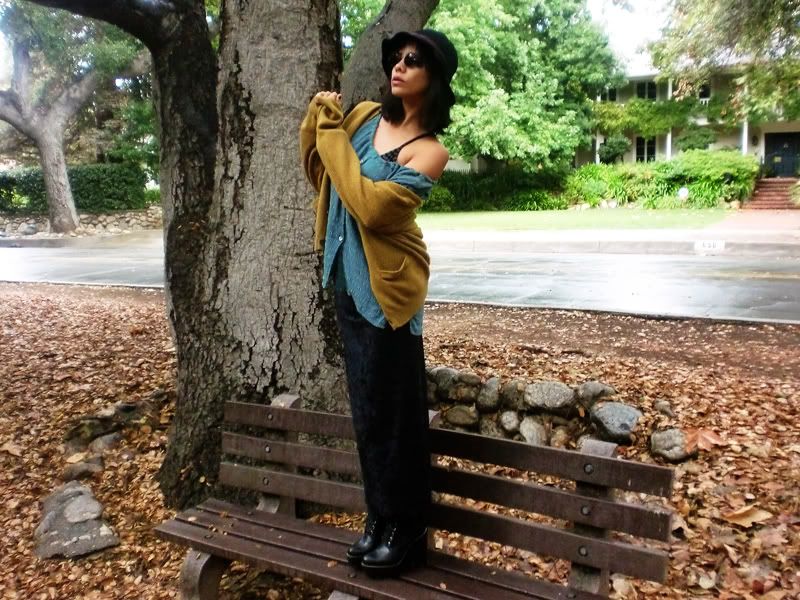 seasons first rain... it's like a first kiss... not the awkward first kiss... the first time you've kissed anyone you loved... it's almost like you forgot what it felt like till those small unexpected drops hit your face...

imagine if you could collect all those first kisses...
i love firsts...

so here are a few more things that i made last week.. another velvet maxi and a daydreamer top... i've been making these for a while. they go with everything. and are comfy taboot. my boyfriend said i looked like the bird lady from mary poppins in this here outfit... that makes me smile...

daydreamer blouse & velvet maxi-bravegrrl, sweater & sunnies-boyfriends, chloe docs, hat-salvation army, bra-aa